It's been a record year for the Nasdaq. Just last month, it set a new all-time high, shattering its previous record from 15 years ago. That's very good news for German biotech company Affimed. The Heidelberg-based business made its debut on the US' second-largest stock exchange last fall to much fanfare.
"Here in the US, the possible volume regarding financing is so much higher. This is one of the reasons for our listing in the US," said CEO Adi Hoess.
Bio-tech research lasts longer
Affimed scientists research DNA-manipulated antibodies of the human immune system to use them for cancer treatment. Most of its competitors are listed in the US as well, said Hoess.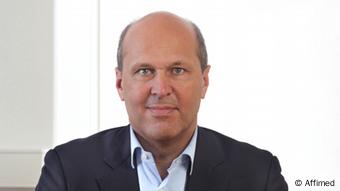 Affimed CEO Adi Hoess sees a big opportunity for Europe
"To be represented here makes it easier to compare ourselves with these companies," the CEO explained. "Especially when we talk with investors to explain our technology and products."
For many biotech firms in Germany, raising the capital required for extensive and protracted clinical trials remains difficult - despite attractive tax incentives and state subsidies for start-ups.
"It is a very unusual, non-traditional sort of business. You have to invest a whole lot of money upfront for many years while the companies are still unprofitable," explained Luke Timmerman of the Timmerman Report, an online news site for biotech professionals.
Traditional financial measurements and evaluation criteria aren't suitable, said Timmerman, who has covered the industry for more than 15 years.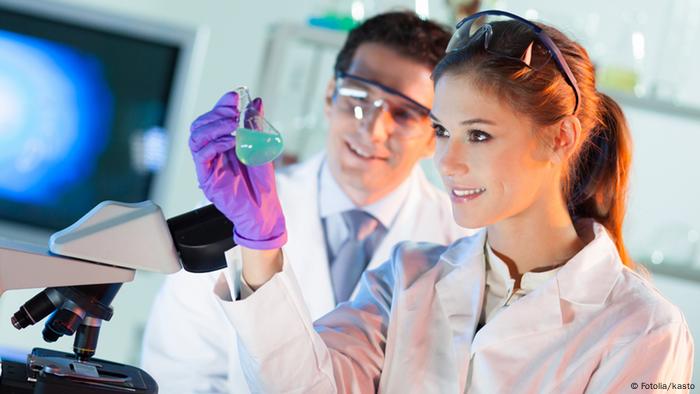 Research cycles usually take several decades, which makes biotech one of the most capital-intensive industries
"You have to be very daring and have a healthy appetite for high-risk, speculative investments." And this, he added, is closer to the American style of doing business.
'That's a chance for Europe'
There hasn't been a biotech initial public offering at the German stock exchange in Frankfurt for nearly a decade. In comparison, seven European companies alone went public at the Nasdaq last year. The Nasdaq biotechnology index has almost tripled during the last three years. Affimed, for instance, raised more than 56 million dollars (49.7 million euros) during its IPO and will invest the capital in further clinical trials for cancer treatment.
"That's an opportunity for Europe," said CEO Adi Hoess. The amount of money available in the US is significant, he added.
"There are IPOs with 50, 100, 150 million dollars and this capital would not be available in Europe at the moment."
In fact, a report from Deutsche Bank shows that research and innovation in the German biotechnology industry is on the decline. While about half of profits were re-invested in research and development in 2007, that number dropped to only one-third by 2013, mainly due to missing venture capital.
"Of course there are very successful companies, which do excellent, innovative work," said Hoess. However, they're massively outnumbered by the US, he warned.
"We lose the startup generation in this sector, which could have helped pave the way for more companies."
It is not about brain drain
This year, even more European biotech-companies are planning their IPO in New York. German firms will be among them, too, and they do not seem to be concerned about the high costs and tough requirements.
It is not about bringing the sector as a whole to the US, Hoess explained, but rather to stabilize the business in Europe with additional money from abroad.
"Our development and our jobs are secured for at least the next two years. Before the IPO, we were only covered for six months, tops." Hoess said this has wildly increased Affimed's stability.
European companies see the US as a chance to secure jobs and ensure progress back home. Still, Europe, the US and the global biotech market should not be seen as separate entities.
"The industry is inherently international," said Timmerman. A company may be based in Europe and have research and development labs there, but at the same time work with scientists at research centers in the US, and have big pharmaceutical partners in both places.
"If you are running one of these biotech companies in Europe," Timmerman reflected, "chances are pretty high that you're on a plane to the US on a pretty regular basis."