When the 25th men's world handball championship, known as "France Handball 2017," began with a clash between France and Brazil in Paris on Wednesday, the home team had the weight of the nation on their shoulders.
"France is the very big favorite, for whom nothing less than the title is expected," Germany's captain, Uwe Gensheimer, who plays his club handball for Paris Saint-Germain said before the game. "There has been a lot of hype in the media there over the past few weeks… The French are really looking forward to this world championship."
The French lived up to their billing with a crushing 31-16 win over the Brazilians and their fans have every right to expect big things from their national team, which has won five world championships, including the one hosted by Qatar two years ago. They have also won three European championships, including the 2014 title in Denmark, as well as gold medals at the Beijing and London Summer Olympics.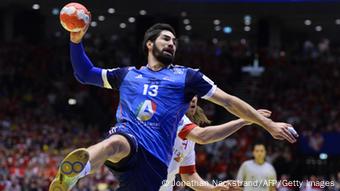 Nikola Karabatic will be one to watch for the hosts
Talented mix of youth and experience
"France's main strength is their very rich roster, but it is also this successful combination of young and experienced players which gives them a lot of resources," competition director Olivier Krumbolz told the AFP news agency.
"There is really a lot of talent in this team, maybe even more than in the Danish team," Krumbolz added, referring to the team that beat out France for the gold medal at last summer's Rio Olympic Games.
Germany among the contenders
However, Krumbolz and other experts also see Germany, which surprised everybody by winning the European championship last year, as the other main contender in France - and the Germans are full of ambition.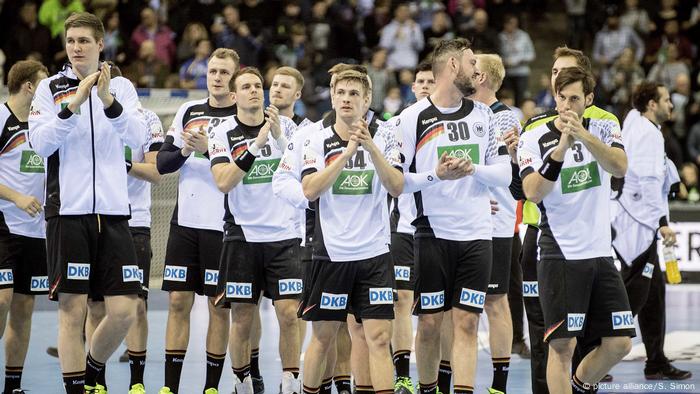 Germany won both of their pre-tournament friendlies, against Rumania and Austria
"Of course we want to win the world championship," goalkeeper Andreas Wolff said, with defender Paul Drux also arguing that Germany is "one of the six teams" that are considered as favorites to win the tournament.
Sigurdsson's swan song
If the French will take extra incentive from wanting to make amends for their defeat in the Olympic final, the Germans will do the same from the fact that this will be their coach's last tournament with the national team. Dagur Sigurdsson, who is credited with masterminding Germany's European championship win and their bronze-medal performance at the Rio Games, is to leave the team after the tournament to take over as Japan's national coach.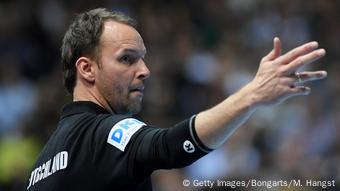 This will be Sigurdsson's last tournament with Germany
However the team are trying to play down any sentimentality and concentrate on their handball.
"It is not a factor," said goalkeeper Wolff.
As at the Rio Games though, Sigurdsson will have to make do without a number of first-choice players due to injury or a lack of fitness - so much so that 33-year-old Holger Glandorf, who retired from the national team two more than two years ago, has been placed on standby. Captain Gensheimer may also miss Germany's opening match against Hungary on Friday, after he rushed home to Mannheim to be with his family after the sudden death of his father on Sunday.
pfd/ftm (dpa, AFP, SID)