German police raided a hospital on Thursday as the massive manhunt for a suspected child killer continued for a fourth day.
Dozens of heavily-armed police locked down the Maria von den Aposteln hospital in Mönchengladbach, about 70 kilometers away from where Marcel H. allegedly stabbed a 9-year-old boy to death. After several hours they still did not find the suspect.
In a case that has gripped German media, Marcel H. allegedly lured his young neighbor into his cellar in his hometown of Herne and killed him. (Police have issued the suspect's full name, but DW is not printing it owing to Germany's media code urging the protection of suspects' identities until conviction.) Police allege he then took a selfie photo with the boy's body and sent it to his friend.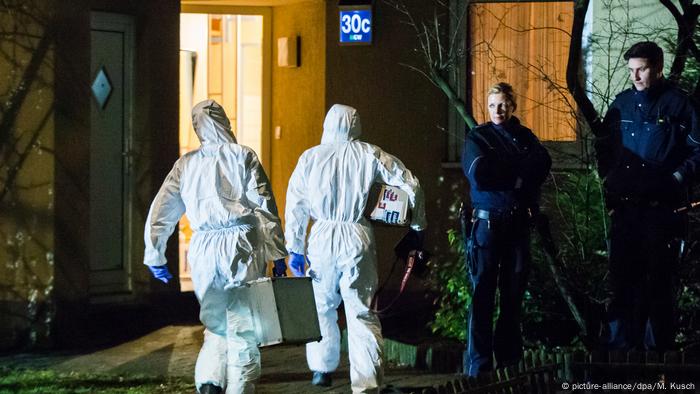 Posting updates
An anonymous user of internet forum 4Chan reportedly then shared the image and messages before alerting police to the crime. Since then police started a widespread search for the fugitive.
A user of the board purporting to be Marcel posted several more messages and photos in the following days describing his escape, even claiming to have murdered another victim to gain access to money and internet, describing her as a "120-kilogram (265-pound) beast."
Police said they took the claims seriously and said he could have injured his hand in the process. They released a photo of what appeared to be a beagle, saying that the dog or its owner could be related to the case, but without saying how.
Police said the hospital raid was one of several missions to find the 19-year-old. They were searching in the towns of Herne, Wetter and Siegen.
Unsociable
Police described Marcel H as being about 175 centimeters (5 foot 9 inches) tall, with a very slender figure, glasses and short blond hair.
The mother of the murdered boy told German daily "Bild:" "(Marcel) never greeted anyone, he always kept his eyes lowered." She described how he had terrorized his parents and siblings.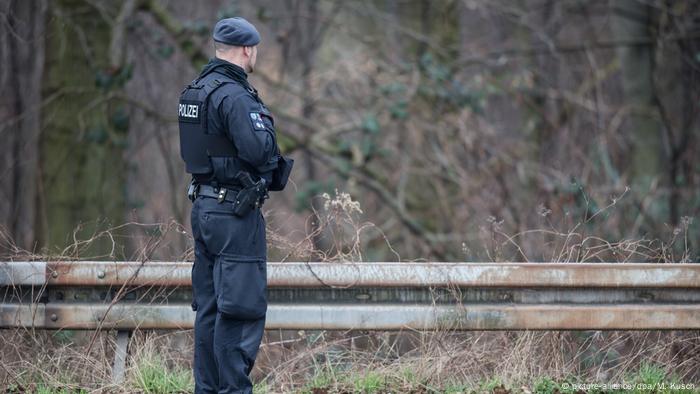 Police have been hunting Marcel for four days now and have leads from all across Germany
The police's broad search has made use of helicopters, thermal imaging cameras and dogs. Police said they had received hundreds of reports about the man's location.
The murder of the young boy shook the local community.
"We are stunned and shocked, we mourn with the relatives," a spokesman for Herne's mayor, Frank Dudda, said.
He also urged media reporters to avoid hassling school pupils. Authorities dispatched child psychologists and counselors to the school to help those affected.
Police also deployed more officers around the suspect's home of Herne, handing out flyers appealing for information.
aw/msh (dpa, AFP, AP)