The men, both former managers at Siemens power generation unit, are charged with paying more than 6 million euros ($7.8 million) to secure 450 million euros worth of contracts between 1999 and 2002 from Italian energy concern Enel.
Before the Darmstadt court, 63-year-old Andreas Kley admitted to authorizing the bribes, but stressed he had done this without consultation with top Siemens managers. He also said he and the other accused, Horst Vigener, had only been responding to demands for money for Enel officials.
In a statement read by his lawyer, Vigener, the unit's former finance chief, admitted to being involved in the payments, which he said he regretted. Vigener said he wasn't in a position to make decisions about the situation and had never offered the Enel contacts money.
Series of fake companies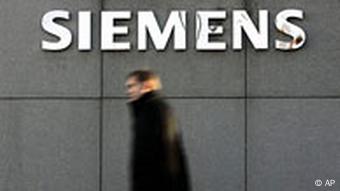 The former managers said bribery was a common practice
Vigener also outlined a series of sham companies in Liechtenstein and escrow accounts in Switzerland, Liechtenstein, Abu Dhabi and Dubai used to cover up the origins of the payments.
"There were many people that helped Siemens receive business but didn't want to be named," the accused said. "In order to allow these helpers to receive anonymous money, there was a series of diverse companies in Liechtenstein."
Vigener said this was common practice to receive contracts -- and not just in Italy.
"Many people within Siemens knew about the method of payment," he said. "Getting a contract isn't easy."
Darmstadt state prosecutor Ulrich Busch told the court the payments should be considered as bribery of public officers because at the time Enel was government-controlled and fulfilled "public duties'' for the state.
Siemens may have to pay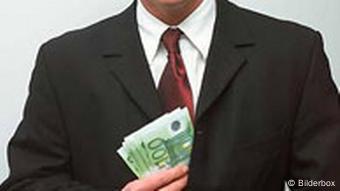 In 1998, Germany outlawed the bribery of foreign state officials by German companies
Busch added that because of the bribery payments, another former Siemens manager, Wolfgang Becker, was convicted to nearly two years in prison by an Italian court in 2006.
Although Siemens is not a defendant in the trial, if the two managers are found guilty, then as a party to the bribery, Siemens could find themselves having to pay their profits from the Enel deal into the state coffers.
The trial, which opened in Darmstadt on Tuesday, is unrelated to another Siemens corruption scandal involving kickbacks, which has been dogging the multinational giant.
Siemens has been rocked by disclosure that its telecoms division paid bribes in many nations to secure big contracts outside Germany. There have also been allegations of a slush fund used to keep German labor leaders docile.
Siemens says it is cooperating fully with authorities.