As special UN special envoy to Western Sahara, former German president Horst Köhler will be tasked with restarting talks between Morocco and the Polisario Front independence movement over the contested territory.
In April, the UN Security Council backed a resolution for the two sides to re-enter negotiations that were suspended in 2012.
UN Secretary-General Antonio Guterres informed the Security Council of his decision to appoint Köhler and no objections were raised.
A trained economist and Africa specialist, Köhler, 74, is a former International Monetary Fund chief and served as president of the European bank for reconstruction and development. He has spoken widely in favor of supporting Africa's economic development.
Frozen conflict
Morocco annexed Western Sahara after former colonial power Spain withdrew in 1975.
Polisario Front fighters then launched a desert war for the Sahrawi people against Moroccan forces until a 1991 UN-backed ceasefire put a halt to the fighting.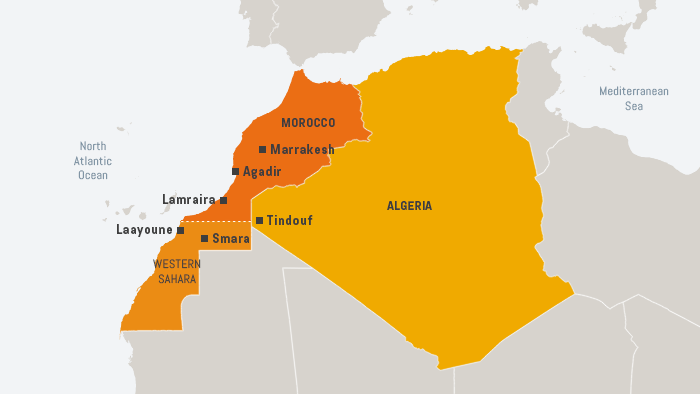 Morocco has offered Western Sahara a form of autonomy, but the Polisario Front demands a UN monitored referendum for independence for the Sahrawi Arab Democratic Republic.
Most African countries recognize the Sahrawi Arab Democratic Republic, including Morocco's neighbor Algeria, where Polisario Front is based.
Algeria's support for the movement has been a source of tension between the two neighbors.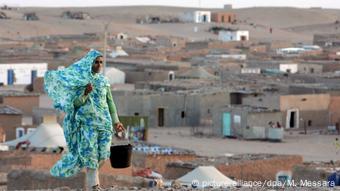 A Western Saharan woman walks in a refugee camp in Tindouf, Algeria.
Tens of thousands of Sahrawi refugees live in Algeria. The UN said Friday their food rations will be cut due to lack of funding.
Tensions arose between Morocco and the UN last year after former Secretary General Ban Ki-moon described Morocco's annexation of Western Sahara as an "occupation."
Morocco responded by kicking out some of the staff from the UN's mission in the country.
The conflict between Polisario Front and Morocco threatened to reignite last year when forces from both sides had a months-long standoff in a remote border area near Mauritania. Morocco early this year withdrew its forces from a UN buffer zone to end standoff.
Köhler will replace American Christopher Ross, who after eight years in the position resigned in March.
cw/bw (AFP, epd, KNA, Reuters)