German-born footballer Deniz Naki was found guilty on Wednesday of promoting "terror propaganda" for the outlawed Kurdistan Workers Party (PKK).
The court in the southeastern Turkish town of Diyarbakir ordered the former St Pauli and Paderborn midfielder to serve 18 months and 22 days in jail, although the sentence was suspended for five years.
Read: Thousands of Kurds protest Turkey in Frankfurt
Naki denied any wrongdoing. "I gave a message of peace. I said I was against the war and I have been punished for this," he said after the hearing. "I am someone in love with peace and I will always give this message. I am ready to pay the price whatever it is."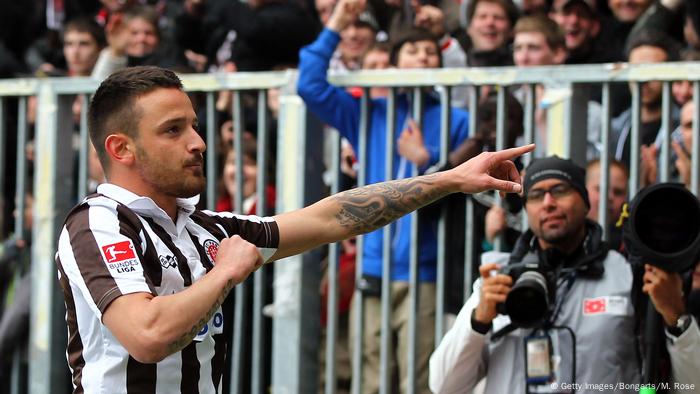 Naki scored 12 goals in 71 appearances for Hamburg-based club St Pauli.
Naki had criticized the Turkish government's military operations against the country's Kurdish ethnic group. He had also posted numerous comments on social media making clear his pride for family's origins as Kurdish Alevis from the Tunceli region in eastern Turkey.
His lawyer, Soran Haldi Mizrak, called the court's decision "arbitrary" and said the footballer would appeal for the verdict to be quashed.
Reversing an earlier decision
Naki was initially cleared by the same judge in November, but the prosecution appealed, leading to the latest ruling.
Ozcan Mutlu, a Turkish-born Green Party lawmaker in German parliament, called the reopening of Naki's trial "a farce and a shame for the Turkish judiciary."
St Pauli President Oke Göttlich took to the club's Twitter account to say: "We wish Deniz strength in his commitment for liberty, freedom and humanity. It is difficult to comprehend that the same judge could reverse his earlier decision."
From the Bundesliga to the third-tier of Turkish football
Naki's early professional career saw him represent Germany at U19 level, where he played alongside Lars and Sven Bender, two prominent figures in Germany's current national side.
After playing for St Pauli and Padeborn in the German Bundesliga and second tier, Naki moved to the Ankara-based Turkish Super Lig club Genclerbirligi in 2013. He left a year later after he was the victim of a reportedly racist attack. Fans had voiced their outrage after he tweeted his support for Kurds fighting the so-called "Islamic State" in the Kobane region.
Last year, he moved to Amed SK, a third-tier club based in the Turkish-Kurdish region of Diyarbakir, where he quickly became a cult figure among fans.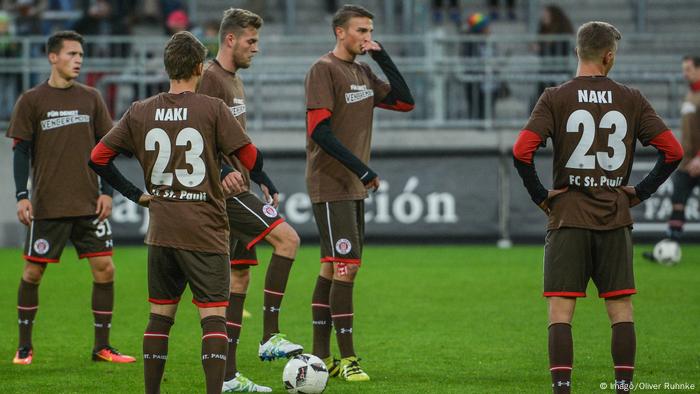 Naki's former club St Pauli has voiced its support for its former star midfielder.
Turkish footballers implicated
Naki is not the only footballer to have fallen foul of the Turkish authorities for his political leanings.
Last August prosecutors issued an arrest warrant against Hakan Sukur, the Turkish national team's all-time leading goal scorer, over his affiliation with US-based cleric Fethullan Gulen.
Turkish President Recep Tayyip Erdogan has accused Gulen of orchestrating a failed coup-attempt on the government in July and launched political purge against alleged dissidents.
Sukur has reportedly fled Turkey and is thought to be living in the US.
dm/rt (dpa, AFP, SID)