For a 'normal' visitor at the Berlin International Film Festival, waiting for a ticket can be a tedious process. Getting to the front of a line can take hours. But for people with the right credentials draped around their necks, it's as simple as picking a movie and having a barcode scanned.
Those special badges are worn by participants of the European Film Market (EFM), which runs parallel to the 'Berlinale' film festival. Some 40 cinemas are occupied from early in the morning until late at night, screening submissions from more than 400 participating companies.
The EFM is geared specifically towards industry insiders, and the films on display represent a cross-section of what's being offered on the international cinema market.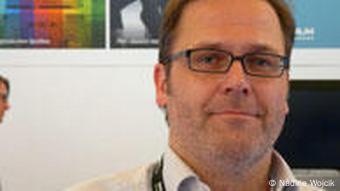 Thorsten Ritter leads Bavaria International's feature films division
"In terms of the number of participants and films, we've had a good year," EFM director Beki Probst told Deutsche Welle, adding that the event grows slightly each year.
Good movies make for good business
For cinemas to do brisk business, the industry needs to produce good movies with the potential to become hits.
As an industry platform, the EFM aims to promote new and emerging talent and organizes a number of programs designed to facilitate collaborations and productions in development.
But straightforward marketing accounts for the bulk of activity. Thorsten Ritter, from Bavaria International's feature films division, says his days at the EFM pass like clockwork. Each day, from 10 a.m. to 7 p.m. he speaks with potential buyers in 30 minute sessions.
"After five or six days you start to stare through the people," he said. "And we don't just stand at our booth all day. At night there are receptions and parties which are equally important for business. They're fun, but it really is work."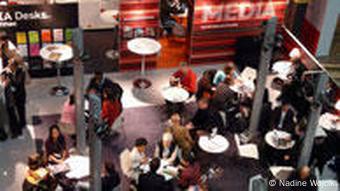 At the EFM, decisions are made about what movies will be shown in cinemas
The Berlinale as an opportunity
Ritter sells Bavaria International's films to lenders throughout the world. In turn, they bring them back to their home countries to be shown in cinemas and later on DVD. His company has a number of films at the Berlin festival including "Innocent Sunday," a Ukranian arthouse film about the Chernobyl nuclear disaster.
Although plenty of info-packets and complimentary items are handed out, the EFM is more than a conference. Deals are closed at the market, and buyers walk away with the rights and signed licenses they need to distribute films to cinemas in their home countries.
If a film which Ritter is selling gets good reviews at the Berlinale, then it can "shimmy up" to be bought, he said. In a best-case scenario, he'll get more than one offer from a country.
The EFM and Berlinale grow together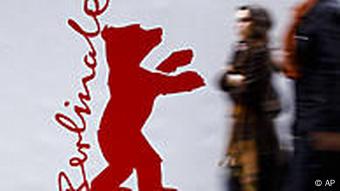 As the Berlinale grows, so does the EFM
Just one storey above the conference floor, Brazilian film industry representatives invited clients, directors and producers to a reception complete with a buffet covered in exotic fruits and Caipirinha cocktails. The EFM rents out lounges for such networking events.
Rachel Monteiro, an international consultant for "Cinema do Brasil," said she knows basically everyone at the reception. For her, the Berlinale and EFM are second in importance only to Cannes.
"The EFM is a very important market for Brazilian film, and for Latin American cinema in general," she told Deutsche Welle. "Our productions and distributions sell very well in Berlin."
The Brazilian films playing at the Berlin festival are good for business, Monteiro added. And with the EFM growing alongside the main program, the rising number of buyers and sellers is leading to ever more deals being closed.
The two events are "twins," said EFM Director Probst. "If the festival grows, so does the EFM."
Author: Nadine Wojcik / gps
Editor: Sam Edmonds