Campji gives young refugees a voice and the opportunity to engage in social dialogue. And society is indeed interested in their stories: The project's page on Facebook has more than 23,000 followers.
Since 2016, the project has grown to reach audiences across the country. DW Akademie is currently working with local trainers to train a second generation of young citizen journalists from other refugee camps, some of whom are already helping the Campji team. This summer, their own homepage will go online.
The team talked to DW Akademie about their work and the concept of Campji
"Campji gives us the opportunity to tell the stories that really move us. While local and international media mainly cover political and security issues with regard to refugees, Campji takes a closer look at the community. We do not write about refugees, but instead, as refugees trying to break down prejudice. On our Facebook page and our YouTube channel, we publish extraordinary stories every day about extraordinary people who must now live as refugees. Here, they share their dreams, discuss their achievements and talk about everyday difficulties. So Campji tells the stories of the camp."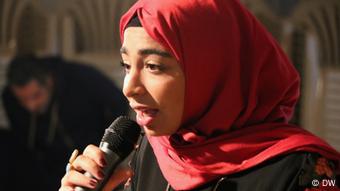 Speaking freely and openly with each other is the idea of Campji.
Dialogue with national and international communities
"On our politically independent channel, refugees from all ethnic groups and religions are free to talk about their concerns, problems, hopes and expectations. Campji thus provides the much needed platform on which refugees can engage in dialogue with national and international communities. This is our contribution to media freedom.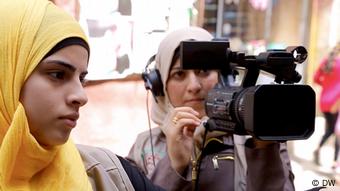 Campji's videos are published on social media.
We, as a team cannot, imagine working or living without Campji. This project has allowed us - a group of young refugees of different nationalities and origins - the free and creative expression of what needs to be said and shared. We have plenty of ideas. The people here and their unique stories inspire us."