The long-running effort to save children in Thailand's Tham Luang Nang Non cave claimed its first victim on Friday, when a former Thai Navy SEALs member died of lack of oxygen.
The rescuer, identified as a 37-year-old Saman Gunan, was working as a volunteer, SEAL commander Arpakorn Yookongkaew told a news conference on Friday morning. Saman died while diving to place oxygen canisters along a potential route for the upcoming extraction attempt. However, he ran out of oxygen himself and lost consciousness while trying to return.
"We are trained to expect risks at anytime," Arpakorn said. "It's part of the job."
"But even though we have lost one man, we still have faith to carry out our work."
Time limited
The children remained trapped in the underground complex as authorities mull over ways to extract them. It takes divers 11 hours to get to where the boys are and back to the cave entrance.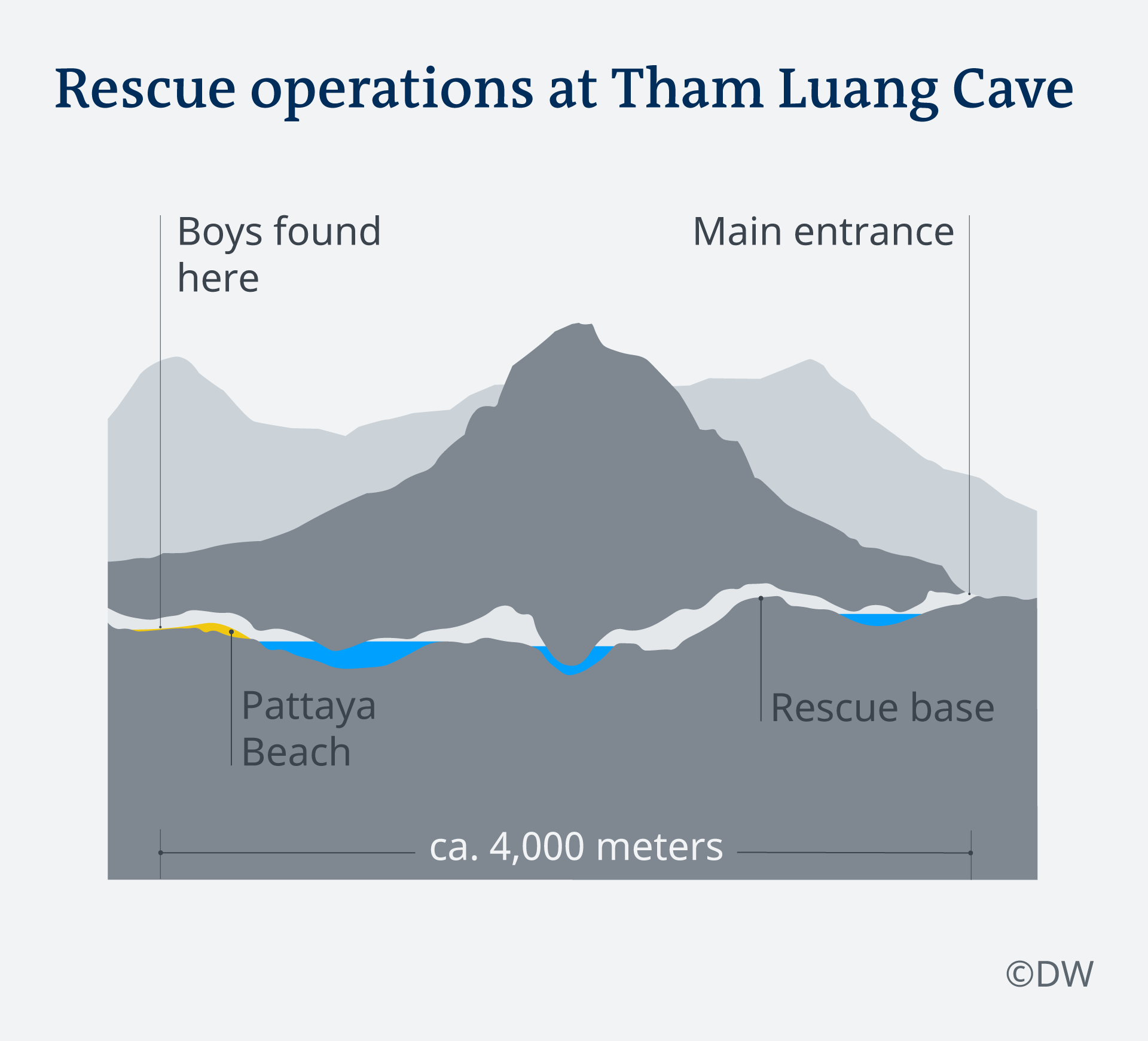 The diver's death serves as a reminder of the risks that the boys face.
When asked how the children could be extracted safely, given that an ex-SEAL lost his life while attempting the journey, Arpakorn said the rescuers would take more precautions with children.
He also said there may be little choice but to effect a rescue due to the threat from flooding during the monsoon rains. "At first, we thought the children could stay for a long time ... but now things have changed, we have a limited time," Apakorn said.
Few of the boys are able to swim, and none of them have any diving experience.
Thailand's Navy SEALs boast close links, including joint elements of training, with the US Navy SEALs.
dj,jm/ng (dpa, AFP, AP)
Each evening at 1830 UTC, DW's editors send out a selection of the day's hard news and quality feature journalism. You can sign up to receive it directly here.