According to newspaper reports, the Brussels-based organization, the Society for Worldwide Interbank Financial Transactions, or SWIFT, opened up its banking records to US officials tracking terrorist funding.
The data transfer program between SWIFT and American authorities was set up after the Sept. 11, 2001 attacks in the United States but just became public last month.
Peter Schaar, who is the Federal Commissioner for Data Protection and the chair of the EU-wide group of data protection offices, said banking authorities are being asked to provide information about the extent of the program.
"Only when they have established a complete overview of the situation can a decision be made on what further measures to take," Schaar said in a statement, adding that all banking clients, regardless of their nationality or country of residence, have a right to know how their confidential information is handled.
His spokesman added that Germany's central bank, the Bundesbank, had been asked to response by July 31 on what it knew about the program.
Financial services giant
SWIFT's huge messaging system routes transactions worth about $6 trillion (4.7 trillion euros) a day through the global banking system. The US program, which was previously secret, taps into this in an attempt to reveal a money trail of terrorist funding.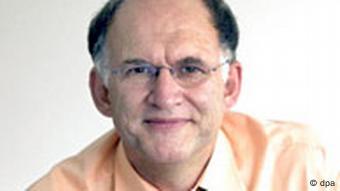 Peter Schaar, Federal Commissioner for Data Protection
The US has yet to confirm the program's existence, although the Bush administration has been extremely critical of media outlets for reporting on it, saying it could compromise the fight against terrorism. The US has said it will continue the program.
Critics have said it violates consumers' rights to keep their financial information confidential and is more of a "fishing exercise" than a targeted, legally authorized investigation.
SWIFT, which handles financial transfers for approximately 8,000 institutions in 20 countries, has said it only handed over information in response to US subpoenas after it received appropriate assurances of confidentiality.