Sanitation workers in Lebanon began work on Saturday to remove mountains of piled-up trash from Beirut's suburbs, according to the body working to oversee the disposal.
Local residents wearily hope that the trash removal signifies an end to the country's months-long trash problems. Garbage began piling up in July last year when officials closed the country's main Naameh landfill south of Beirut - without a plan for an alternate site.
Recently, the Lebanese government approved a plan to begin removing the heaps of trash which have overflowed on road edges and the banks of the Beirut River.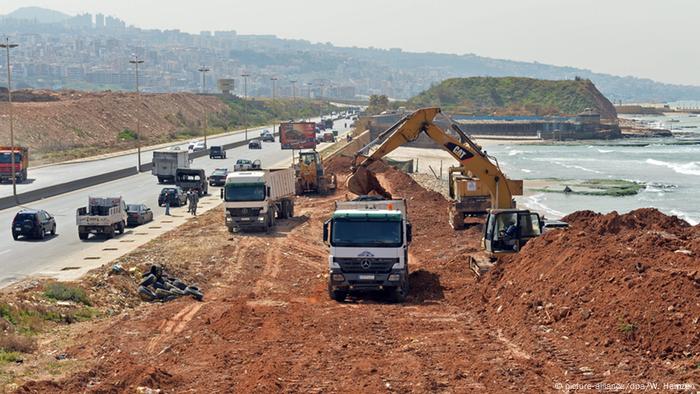 Two new landfills outside Beirut are being prepared
Under the new government plan, the Naameh landfill is to be reopened for two months, while two more landfills near Beirut will be established. The Council for Reconstruction and Development said that preparations were still underway to open the new landfill.
Many protesters in the "You Stink" movement - who have demanded reforms in Lebanon's government in light of the garbage pileup - criticized the plan to reopen Naameh, saying the landfill is already over capacity.
Other locals tentatively welcomed the trucks, especially in the northern Beirut suburb of Jdaideh, which is home to one of the largest piles of garbage. Fadwa Saad wore a mask to avoid the smell of the trash pile which can be seen from her balcony.
"We are coughing, we have allergies and there are mosquitoes and flies in our homes," she said as thousands of trash bags outside were loaded into garbage trucks.
"They say they are removing trash. We hope that they really remove it, not only do it for one day and leave the rest," Saad added.
The authorities in Lebanon have struggled to take action in face of the garbage build-up due to political conflicts between rival parties. The political deadlock has also left the country without a president for almost two years.
rs/jm (AP, AFP, Reuters)