Eight people were killed when Taliban militants stormed a member of parliament's house in the Afghan capital, Kabul, late on Wednesday. The three attackers were shot dead by Afghan forces after a 10-hour siege.
Mir Wali, an MP from the southern Helmand Province, survived the attack but was reportedly injured when he jumped from the roof of the property to escape. Two of Wali's grandsons were said to be among the dead. Fraidoon Obaidi, chief of Kabul police's criminal investigation department, confirmed that the victims of the attack included civilians and officials.
The Taliban, a Sunni fundamentalist organization active in Afghanistan, claimed responsibility for the attack. They released a statement saying the raid was intended to disrupt an "important gathering of officials" who had met to discuss the deteriorating security situation in Helmand Province.
Afghan President Ashraf Ghani condemned the attack as "an unforgivable crime" which was "against Islamic values."
A "terrifying" situation
Afghan forces cordoned off the property early on Thursday, while gunshots could be heard coming from the MP's home.
"It was a really terrifying situation here in the night. There were explosions and firing," one neighbor said.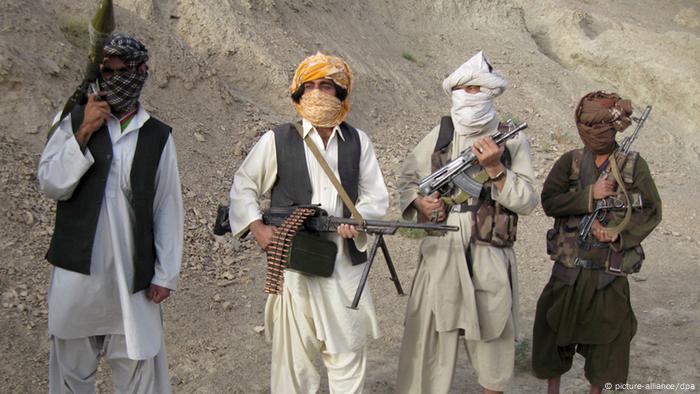 Taliban insurgents have made gains in Helmand Province since US troops withdrew in 2014
The attack is the latest in a series of targeted assaults on government officials by the Taliban in Afghanistan.
The opium-rich Helmand province is strategically important for the insurgent group, which has made territorial gains in the area since 2014, when US-led coalition forces withdrew from Afghanistan.
rls/sms (AFP, Reuters)