Some of the highlights include TV interviews with the leading candidates of the political parties of the German Parliament, interactive digital formats that incorporate different political perspectives and the documentary "Angela Merkel – Navigating a World in Crisis."
DW is taking an in-depth look at Angela Merkel's time in office and reveals what people in Germany and around the world expect of her successor.
DW Editor-in-Chief Manuela Kasper-Claridge: "Our goal as DW is clear: We want to be the reliable source for everything to do with the German elections for an international audience. That's why we have developed new, exciting formats. Informative, interactive, and also surprising. Our worldwide audience is very interested in the election."
The interviews with leading politicians will kick off with Olaf Scholz (Social Democratic Party – SPD) on Wednesday, August 11; Janine Wissler (The Left – Die Linke) on Saturday, August 21, and Tino Chrupalla (Alternative for Germany – AfD ) and Christian Lindner (Free Democratic Party – FDP) on Thursday, September 2. The interview dates with the CDU party (Christian Democratic Union) and the Greens are yet to be announced.
Users from DW's target regions also contributed by sending questions via social media: "We have received many questions about the election and the leading candidates from places such as Hong Kong, Kenya, Russia, India and Turkey. The question of who will be running Germany interests just about everyone," says Kasper-Claridge.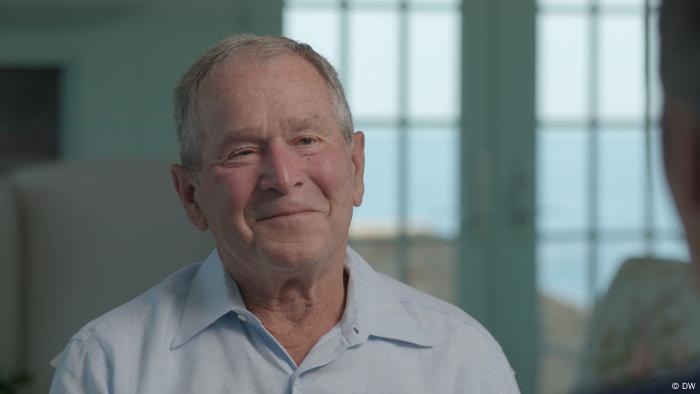 George W. Bush in a DW Interview with Ines Pohl
In the DW documentary "Angela Merkel – Navigating a World in Crisis," numerous dignitaries from the world of politics have their say, including former heads of state George W. Bush, François Hollande and Dilma Rousseff. The documentary will be aired on September 17 as a live premiere with chat option on the DW Documentary YouTube channels – in English, German, Arabic, Spanish and Hindi. From September 19, the film will also be aired on DW's TV channels in all broadcasting languages.
The format Merkel's Chair was developed primarily for a young target group on TikTok and Instagram. The idea: young people, for example from the LGBTQ community, migrants, students and people with disabilities, sit in "Merkel's chair" and tell us what they would do as chancellor. "Their answers, whether serious, funny, or anywhere in between, give us a different insight into how they see the reality and what they wish for," says DW journalist Adonis Alkhaled, who developed the format together with his colleague Emily Gordine. Merkel's Chair has been translated into ten languages.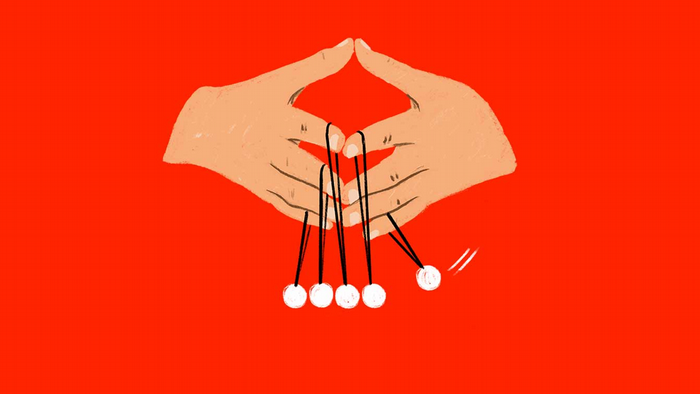 In Merkel's last dance, our hosts follow Merkel's moves over her last months in office.
In the political podcast Merkel's Last Dance, experts from various fields discuss Merkel's last months in office and her legacy. "Each episode is a deep dive on a big issue Merkel faced – or the values that drove her. Europe. Climate. Tech. China. Merkel's take on feminism, and her East German roots. And each features a guest with fascinating insights," says political correspondent and producer Nina Haase.
In the digital series Merkel's Era: The Women of Power, international female politicians such as Michelle Bachelet, United Nations High Commissioner for Human Rights and former Chilean president, describe their personal experiences in leadership positions and their encounters with Angela Merkel.
The four-part series Flipping the Script in German and English reverses the usual distribution of roles in political talk shows: Voters discuss topics such as climate change, migration and social mobility on the podium, while politicians sit in the audience and ask questions. The first episode will run from August 20, first on social media, then on DW TV.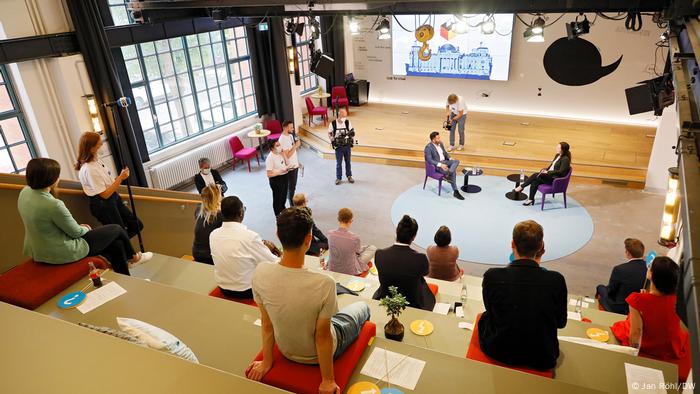 A Flipping the Script discussion on mobility
On September 12, DW will broadcast live the TV triell (a play on "duel") between chancellor candidates Annalena Baerbock, Armin Laschet and Olaf Scholz on DW Deutsch+, DW English and on YouTube. DW's fact-checking team will follow the discussion and examine whether the statements are factual or otherwise.
On the election day (September 26), DW Deutsch will run the "Germany votes (Deutschland wählt)" theme day. DW will report live on its English-, Spanish- and Arabic-language TV channels as well as in many other broadcast languages on social media and dw.com. There will also be special radio broadcasts on the election.
In the run-up to the election, DW's German and English-language website will feature the sections dw.com/bundestagswahl and dw.com/germanelection, which will offer an overview of current reporting, background information and formats.