South Africa announced on Friday that it would withdraw from the International Criminal Court (ICC) and the United Nations has confirmed receipt of the withdrawal notice on the same day.
The move by South Africa came in the same week that Burundian President Pierre Nkurunziza signed a decree into law taking his country out of the ICC.
But whereas tiny Burundi remains locked in turmoil and spattered with allegations of rights abuses as its president clings to power, South Africa is seen as one the continent's top democratic powerhouses.
South Africa's decision to leave the ICC came after a dispute last year when Sudanese President Omar al-Bashir visited the country for an African Union summit. Bashir faces an ICC arrest warrant over alleged war crimes in Darfur, but South Africa refused to arrest him when he was on its soil, saying he had immunity as a head of state.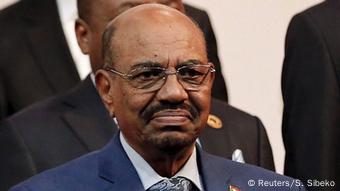 Sudanese President Omar al-Bashir continues to travel freely around Africa even though ICC member states are under an obligation to arrest him
Justice Minister Michael Masutha told reporters in Pretoria on Friday that the ICC was "inhibiting South Africa's ability to honor its obligations relating to the granting of diplomatic immunity".
It is an argument which is unlikely to convince South Africa's opposition Democratic Alliance (DA). The DA said it would approach the courts to get the notice of withdrawal from the ICC set aside on the grounds that it was "unconstitutional, irrational and procedurally flawed."
Others felt the decision was controversial on moral grounds. Independent political analyst Ralph Mathekga told DW South Africa had benefited from the solidarity shown by the international community in the fight against apartheid injustices. "So for South Africa to take a position where it withdraws from this important instrument - for me - I think it amounts to betrayal of the history of this country," he said.
Champion of human rights and justice
The group Human Rights Watch (HRW) also felt that South Africa was not living up to its own high standards. The ICC withdrawal "shows startling disregard for justice from a country long seen as a global leader on accountability for victims of the gravest crimes," HRW's Africa division senior researcher Dewa Mavhinga said.
Describing South Africa's sudden notice to withdraw from the court as "deeply disappointing," Amnesty International paid tribute to its past support for the ICC as "an important step towards creating rights respecting societies around the world." In a press release Amnesty urged South Africa "not abandon its role as a champion of human rights and justice."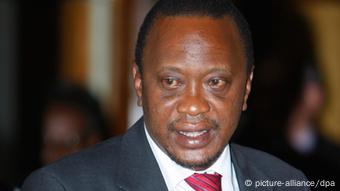 ICC prosecutors dropped a crimes against humanity case against President Uhuru Kenyatta in 2014
Commentators DW spoke to seem to think the exit of African countries from the ICC will continue. Asked if he thought the Burundian decision would trigger a chain reaction in departures, Mark Ellis, Executive Director of the International Bar Association said "I think that is a possibility."
Since it was founded in 2002, the ICC has launched nine investigations in eight African countries. The only non-African country where an investigation was launched is Georgia. This may encourage the perception - which the ICC refutes - that Africa is being deliberately targeted by the court.
Kenyan commentator Martin Oloo told DW there was a need for the world to understand that there is a problem between African countries and the ICC. "There are cases for people like Tony Blair and George Bush to answer, but because they were leaders of powerful nations the world turns a blind eye to allegations against them. If the defenders of the ICC want to change this perception, they will have to address these issues. Otherwise all African countries will withdraw," he said.