At least 14 people have died after a 5.9-magnitude earthquake struck just off the northwest coast of Haiti late on Saturday.
Authorities said more than 100 people were injured when several buildings collapsed.
The quake's epicenter was about 20 kilometers (12 miles) west-northwest of the coastal town of Port-de-Paix at a depth of 11.7 kilometers, according to the US Geological Survey. It was felt as far away as the capital, Port-au-Prince.
At least seven people were reported to have been killed in Port-de-Paix, and another four in and around the town of Gros-Morne further to the south.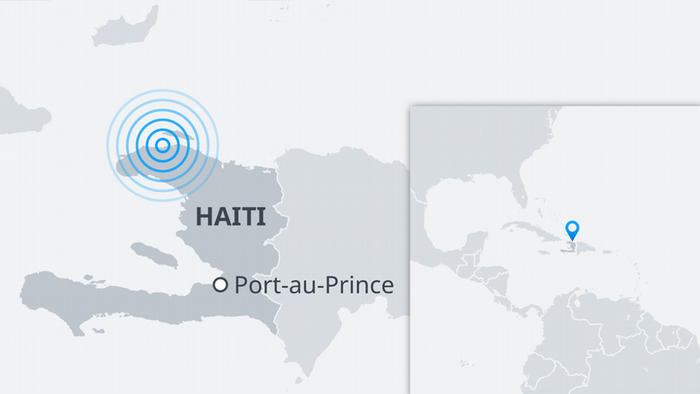 President Jovenel Moise called on Haitians to "remain calm" amid reports of panic in several places in the north.
Many people in the Caribbean country fear a repeat of a massive 2010 earthquake that struck near the capital and left at least 200,000 people dead and 300,000 more injured.
Considerable numbers of people are still housed in emergency accommodation, and the economy is still faltering, a situation that general political disarray in the country does little to improve.
The area hit by Saturday's quake, the Nord-Ouest department, is the poorest part of what is a highly impoverished country. Many people live there in a state of isolation because of the dilapidated roads.
tj/ng (dpa, Reuters, AFP)
Each evening at 1830 UTC, DW's editors send out a selection of the day's hard news and quality feature journalism. You can sign up to receive it directly here.