According to reports issued by police and the Tajik interior ministry, the first attack on Friday took place just east of the capital in Vahdat, site of the defense and interior ministries, and was carried out by a "terrorist group."
"On 4th of September 2015 at 04:28 hours by organized criminal group was an armed attack on the [Ministry of Internal Affairs] in Vahdat, and the central office of the Ministry of Defense of the Republic of Tajikistan. As a result, this terrorist group seized a large amount of weapons and ammunition," read an interior ministry statement.
Just hours later, gunmen near the airport in the capital Dushanbe were said to have attacked officers. In both attacks, eight police officers were reported killed. Nine of the alleged assailants lost their lives, six have been detained, police said.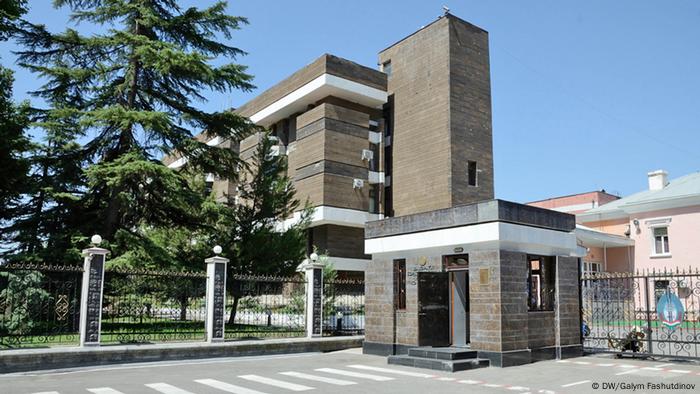 Friday's first attack took place in Vahdat, site of the interior ministry
Deputy defense minister blamed
Although it wasn't immediately clear whether the attacks were linked, the Tajik government was quick to pin the violence on the now-deposed deputy defense minister, Major General Abdulkhalim Mirzo Nazarzod.
Immediately after news of the violence surfaced, a statement on President Emomali Rahmon website said that Nazarzod had been relieved of his position for "crimes committed," without any elaboration.
According to the Tajik office of Radio Free Europe, Nazarzod was an Islamic opposition commander and joined the security forces following the civil war that severed the predominantly Muslim country from 1992 to 1997.
He also belonged to the Islamic Renaissance Party of Tajikistan, the country's only Muslim political party, until it was banned last week.
Clampdown on Islamism
The party ban is seen as the acute cause of Friday's violence, and it comes on the heels of a prolonged bid on the part of President Rahmon to prevent a spillover of radical Islam from Afghanistan, Tajikistan's neighbor to the south.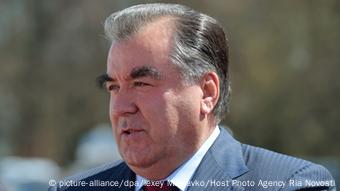 Rahmon has led an anti-Islamist campaign to prevent spillover from Afghanistan
Rahmon's campaign has seen authorities arrest bearded men in public and force them to shave their beards off. A recent incident involving a 23-year-old man who refused to comply with the order to have his beard shaved and was subsequently beaten caused outrage among Tajikistan's predominantly Muslim population. The beating, incidentally, took place in Vahdat.
With Nazarzod on the run and tensions high after Friday's violence, the US embassy in Dushanbe said in a statement that it had suspended operations, urging all government employees not to send their children to school and warning that more bloodshed could come.
"Although the significance of these events is unclear, they may be precursors to other acts of violence," the statement read.
glb/se (AP, Reuters, AFP)