German journalists' organization Correctiv has launched a new database that allows doctors to declare voluntarily that they do not receive any payments from pharmaceutical companies for taking part in studies, attending conferences, or observing the effects of approved drugs.
Over the past year, Correctiv has collected the data of all doctors who were willing to have their names published into a central database, and made it public at the end of May. Several hundred more doctors have since added their names to the list, "because they see it as important to document in colleagues and patients that they don't accept money from companies," Correctiv said on its website.
The database, which relies on the honesty of participating doctors, represents a new approach to a problem that has concerned transparency campaigners for some time. Every year, around 70,000 doctors in Germany (out of a total of 350,000) receive arond 575 million euros ($648 million) from pharmaceutical companies for a variety of services.
Neither German or European Union law requires doctors to publish these extra earnings, and only around 30 percent do so voluntarily. Meanwhile, some studies have shown that doctors who receive payments from pharmaceutical companies are not only more likely to prescribe drugs more often, but are more likely to prescribe more expensive drugs.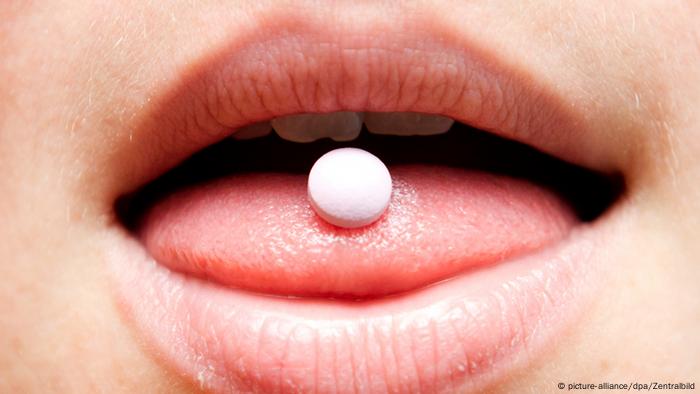 German doctors can get money for filling in forms on the effects of drugs
Transparent doctors
The new database was "welcomed in principle" by Frank Ulrich Montgomery, president of the German Medical Association, "because the vast majority of doctors have done nothing wrong and so need not fear transparency."
He added that doctors had long been calling for a German equivalent to the Physicians Payment Sunshine Act, a law introduced under President Barack Obama in the United States, which requires the disclosure of all payments and services made to doctors, including the names and addresses of the companies making the offer, as well as its value, date, and type.
In Germany, disclosing that information is voluntary, which means that, giving doctors the opportunity to show that they receive no money further reduces the number of doctors around whom there is some doubt.
German anti-corruption doctors' associations have already publicly supported the database. Wulf Dietrich, spokesman for the Society of Democratic Doctors (VDÄÄ), said they had been campaigning for more transparency for several years.
Dietrich explained that both pharmaceutical lobbies and doctors themselves had combined to keep transparency laws out of the legislatures. "It's obviously not in pharmaceutical firms interests, and on the other side it's not in many doctors' interests either," he told DW.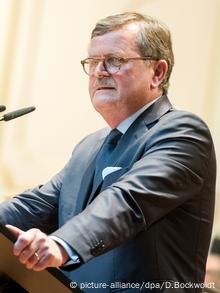 Montgomery of the German Medical Association welcomed the initiative
Christiane Fischer, director of another anti-corruption doctors' association called "I pay for my own lunch" (MEZIS) suggested that the pharmaceutical industry had more to lose from more transparency, and much greater lobbying power in parliament than doctors. "What can a single doctor do against a legal initiative?" she asked. "
Pay your own lunch
But Dietrich argued that the database could benefit from some more subtle distinctions - since he considered some types of payments more "honest" than others. He said that doctors can receive as much as 200 euros each for a questionnaire about the aftereffects of a drug that has already been approved.
These questionnaires are then used as "pure advertising devices" by pharmaceutical firms to pitch the drug to other doctors. On the more "honest" side, meanwhile, Dietrich said in his opinion it wasn't necessarily unethical for a doctor to accept travel costs from a company to attend a conference.
Fischer took a more hardline stance. "I think there shouldn't be any payment from the pharmaceutical industry that could influence doctors," she told DW. "If you give me a bottle of wine I automatically have the feeling I should offer something in return. And if payments always generally had to be disclosed, then that would reduce that."
"It's still a big problem," she added. "In Germany, the payment goes round a corner - I invite someone who is well-disposed to me to a conference, and then they'll prescribe what I want. Or I pay a fee of 10,000 euros for someone to do a 10-minute lecture. That's how it works."