In a meeting with UNICEF workers Thursday, Interim Board Chairman Reinhard Schlagintweit spoke about the elections of a new management board to be held April 10.
"A newly elected management board marks a new beginning for UNICEF," Schlagintweit said.
A crisis of donor confidence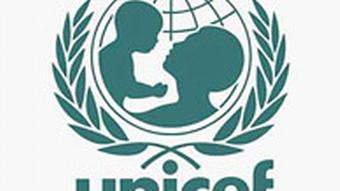 UNICEF remains one of the best known children's charity worldwide
The elections come after a crisis erupted in February when The Central German Institute for Social Questions, or DZI, withdrew its endorsement of the charity. Donor confidence was shaken by revelations that the organization falsely claimed it did not pay commission fees to individuals who helped organize large donations.
"By paying a commission of 30,000 euros ($45,000) without getting any demonstrable service in return, UNICEF Germany has violated the principle of the economical and careful use of funds," the watchdog organization said in a press statement released in February.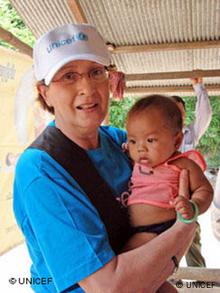 Former Board Chairwoman Simonis in Cambodia
The statement followed the resignation of Board Chairwoman Heide Simonis, who alleged there had been a gross mismanagement of donor funds. Since then, nearly 37,000 employees -- totalling nearly 20 percent of the organization -- have jumped ship in a scandal that's rocked the children's aid charity.
In order to stem a growing crisis which has thus far cost an estimated seven million euros in donations, the remaining seven board members have voluntarily opted for new elections. Reforms, including a re-examination of the structure and statutes of UNICEF, are also underway.
"It's time now to regain the confidence of the donors and to move the worldwide work of UNICEF for children and their rights back into focus," Schlagintweit said.