The host remains true to his line: the program JaafarTalk, named after him, offers controversial discussions on socio-political topics. DW Director General Peter Limbourg: "Jaafar Abdul Karim will continue to address controversial topics in the Arab world. He reaches an audience of millions who trust him. These people increasingly want to play an active role in shaping the political and social conditions in their countries. With our new program we offer a platform for fair and solution-oriented debates."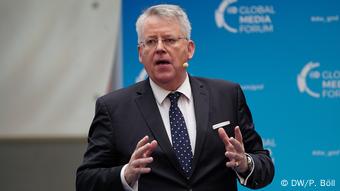 DW Director General Peter Limbourg
The concept of JaafarTalk is based on interaction between the guests, who come from all countries in the region countries and represent very different views. At the end of each show, both the studio audience and the viewers get a chance to vote which guest expressed his or her point of view most convincingly. The first episode will be broadcast on DW Arabia on July 30.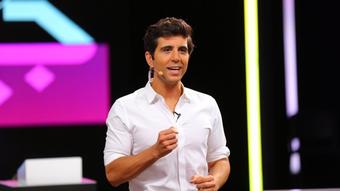 Jaafar Abdul Karim: "My team and I are thrilled to continue our journey with the Shababtalk generation that has grown older over the years. The Arab world is undergoing massive social change. People are technologically more open than ever to communication, almost everyone uses smartphones, apps and social media. On the other hand, many seem to be tired of discussion and isolate themselves. We want to change that. We confront the people with the diversity and modernity of the region and encourage them to exchange ideas while seeing eye to eye."

"JaafarTalk will take up taboo topics and be close to the interests of the people in the region. Eight years after launching Shababtalk we developed a format for its many fans which is even 'cooler,' with a completely new design and look. The team has worked hard to achieve this and we all hope JaafarTalk will reach even more users and viewers," says DW Director of Programming Gerda Meuer.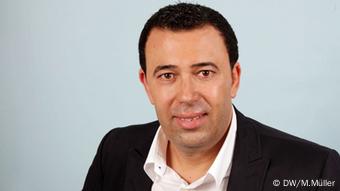 Naser Schruf, head of DW Arabia
Naser Schruf, head of DW's Arabic service: "Like Shababtalk, the new program will undoubtedly be the flagship of DW's Arabic offering. It sets the highest standards in the media landscape of the Arab world in terms of topic selection, selection of guests and locations as well as moderation. Therefore JaafarTalk will be very well received by the target group and will continuously increase its impact on the shaping of public opinion."

Goodbye Shababtalk

The award-winning DW show Shababtalk, now known as the "voice of the younger generation," ended on July 2 after eight years.
In the second half of 2018, Shababtalk reached a total of around 215 million video views with all its programs on all relevant social media platforms. The episodes recorded in the Middle East and North Africa in front of live audiences - for example in Sudan, Iraq, Jordan, Lebanon, Qatar, Egypt and Tunisia - made a particularly lasting impression on young viewers and brought more than 1.7 million followers to the Facebook account at the end of the show in July 2019.

Several editions of Shababtalk were recorded live in Germany in front of an audience and including prominent guests, for example the politicians (and now federal ministers) Julia Klöckner and Jens Spahn.

Host Jaafar Abdul Karim

Abdul Karim was born in Liberia. He grew up in Lebanon and Switzerland, studied in France, Germany and England and now lives in Berlin.

He works for DW and as a guest commentator for other well-known media. Before the 2017 federal elections, Abdul Karim and DW Editor-in-Chief Ines Pohl conducted extensive TV interviews with the top candidates of the major parties.
In 2016 Abdul Karim was named Journalist of the Year in the category "Reporter" by the German Medium Magazin.

DW Arabia

In 2018, the Arabic-language program was one of DW's most successful language offerings, with around 25 million user contacts per week. The editorial team succeeded in inspiring target groups in a very competitive market - via TV, online and social media. The television formats are played out via the channels of partners with high reach. The radio program, which is produced on a small scale, also achieved a high reach.