Germany on Friday reported 11,242 new cases of coronavirus infection, marking the second day in a row with more than 11,000 new infections.
This week has seen the first time since the start of the pandemic that numbers over 10,000 have been recorded in a 24-hour period. The nationwide infection rate over the past seven days has risen to 60.3 cases per 100,000 people, compared with 56.2 per 100,000 the day before.
The death toll rose by 49 to 9,954.
Read more: Coronavirus: Remdesivir is no miracle cure
New lockdown soon necessary?
In view of the rising figures, a leading medical expert has said another lockdown could be necessary in Germany if the milestone of 20,000 new infections per day were passed.
"Then it would no longer be possible for health authorities to trace and interrupt chains of infection," Frank Ulrich Montgomery, the chairman of the World Medical Association, told the daily Rheinische Post. "Then we could be up for a second lockdown because there is no other way to slow the virus."
Montgomery also told the paper that any potential vaccine against the coronavirus would not be a "panacea" and that vaccinating the whole population could take "two to three years."
Read more: Is the coronavirus pandemic undermining German democracy?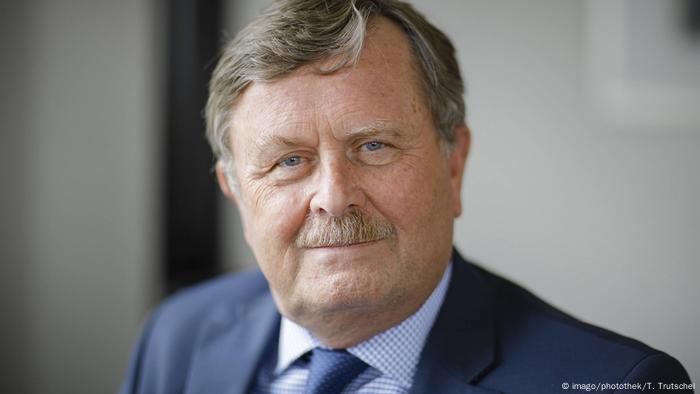 Montgomery stressed that keeping a distance, wearing masks and hand-washing remained important
Minister's husband infected
The husband of Health Minister Jens Spahn has meanwhile joined the ranks of those infected, after Spahn himself tested positive on Wednesday. A spokesman for the Health Ministry said on Friday that Daniel Funke had gone into isolation with his husband on Wednesday and been tested on Thursday.
He said Spahn continued to have minor cold symptoms, while Funke was currently showing no symptoms.
Spahn is the first member of the German Cabinet known to be infected by the coronavirus. Foreign Minister Heiko Maas and Chancellor Angela Merkel both went through brief periods of precautionary isolation but never tested positive.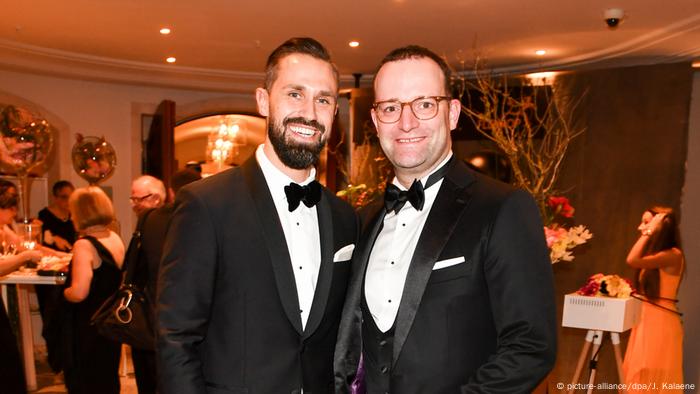 Funke and Spahn are both in isolation
Government aid extended
As the pandemic continues to wreak economic havoc, the German government has pledged to extend financial lifelines to business into 2021.
Economy Minister Peter Altmaier promised on Friday that aid to the hard-hit tourism industry would continue within European Commission rules. "At present, we are preparing an update of our bridging aid, which we will extend to next year," he said.
The government has also extended its "short-time" (Kurzarbeit) wage subsidy scheme to the end of 2021, which means it will continue past next year's scheduled national elections.
The scheme allows companies in distress to reduce employees' working hours and pay rather than firing them, with the government partly covering the reduced wages.
Read more: Are thrifty Europeans holding back economic recovery?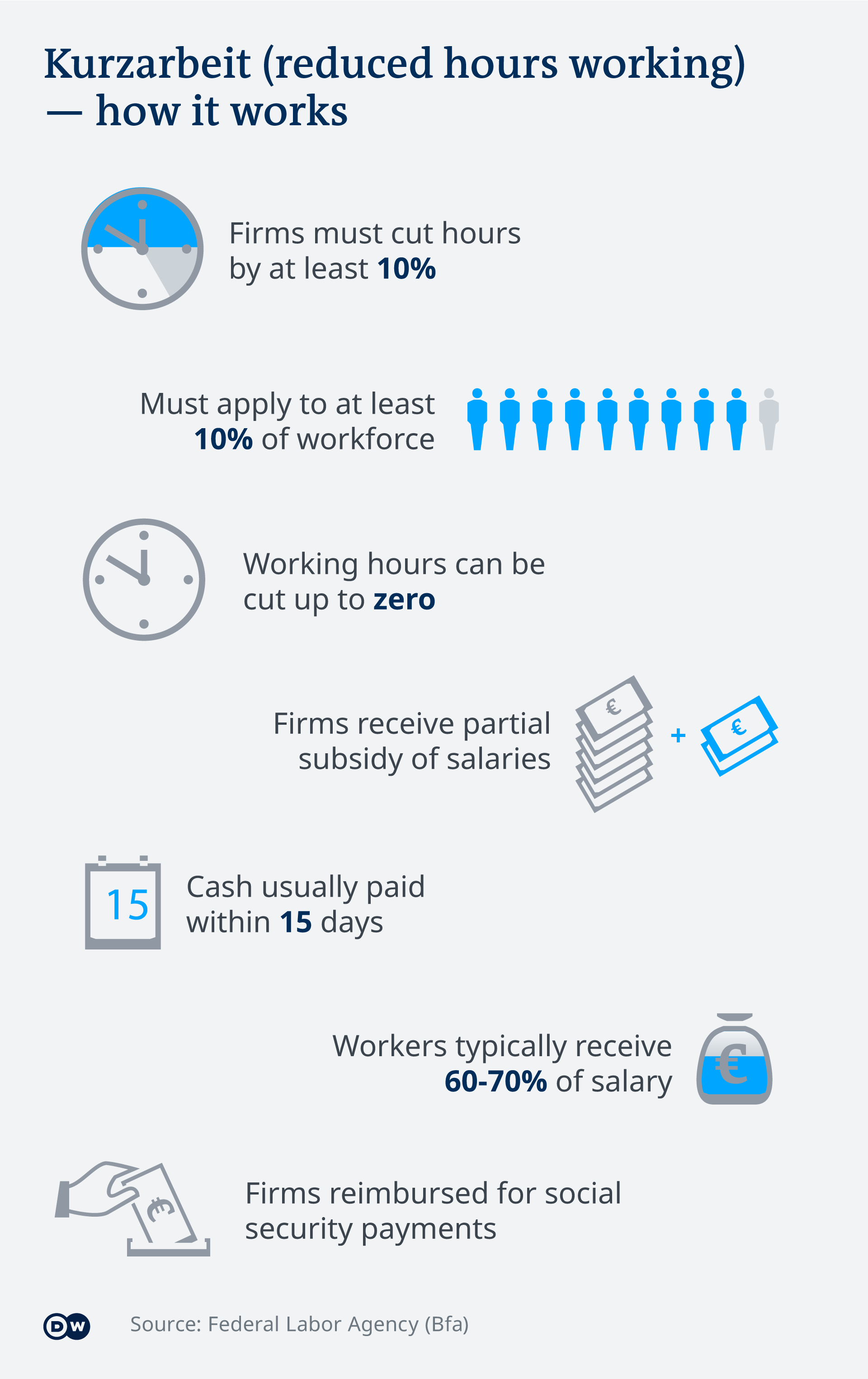 Hospital admissions rise
Authorities say the rise in cases is reflected in the number of hospital admissions in Germany's most populous state, North Rhine-Westphalia (NRW). According to the NRW government, some 1,420 coronavirus patients are currently hospitalized, compared with 320 one month ago. Of the patients, 275 are in intensive care, with 148 on ventilators.
However, the government said the hospitals were far from reaching their capacity, with 1,320 intensive-care places still available out of a total of 5,640.
tj/msh (dpa, AP, Reuters)