German pianist Igor Levit is set to begin a 20-hour marathon concert on Saturday, which he will play a single piece of music to raise awareness of artists' difficulties during the pandemic.
Levit will play "Vexations," by Erik Satie, one of the longest works in the history of music, consisting of just a few notes played 840 times.
Read more: Coronavirus: Igor Levit fights isolation with streaming concerts
"These times are brutal for artists — physically, mentally and emotionally. That's why this piece works so well, I think, to raise awareness of what we are going through," Levit told German news agency dpa.
The pianist will strike his first note at 2 p.m. (1200 GMT) and his last at midday on Sunday. It will be streamed live from a studio in Berlin through numerous social media channels, including the 33-year-old's Instagram and Twitter accounts.

'The outlook is dark'
The 1893 musical work by Satie (1866-1925) consists of a short theme and variations, and fits on just one sheet of music. It is reminiscent of a "silent scream" in its monotony, according to Levit.
"Artists need the stage. The current situation is extremely tough, and I mean for myself too," he added. "The outlook is dark, given the restrictions on cultural events."
On March 10, Levit played Beethoven's Third and Fifth Piano Concertos at the Elbphilharmonie, in Hamburg. It was his birthday and his last concert in front of a live audience for the foreseeable future.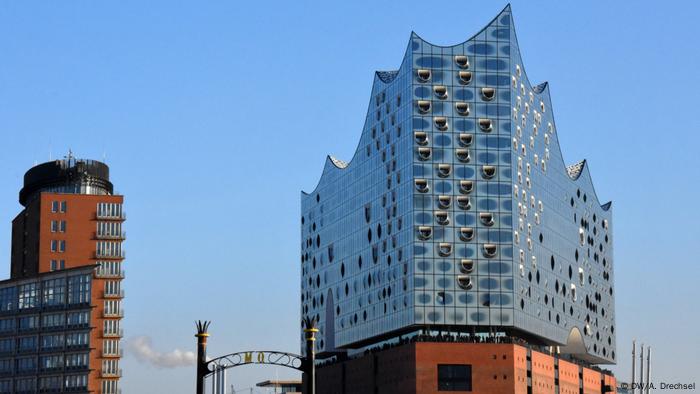 The Elbphilharmonie in Hamburg was inaugurated in 2017 and cost €866 million ($961.7 million) to build
The following day, Chancellor Angela Merkel announced Germany's bleak immediate future as the country began to grapple with the novel coronavirus. Within days a nationwide lockdown was announced to curb the outbreak, suspending large public gatherings. Since then, Levit has streamed more than 50 performances from home.
jsi/sri (dpa, AP)
Each evening at 1830 UTC, DW's editors send out a selection of the day's hard news and quality feature journalism. You can sign up to receive it directly here.