Podcasts
Classical Masterpieces
Six master composers, six symphonies, a star conductor and a leading orchestra are the main ingredients of this remarkable musical feast.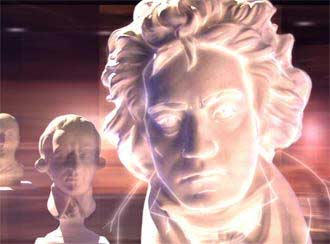 The six-part podcast presents exceptional works from musical history and their creators. The series kicks off with "An Alpine Symphony" by Richard Strauss. It is followed by Symphony No. 3 (Eroica) by Ludwig van Beethoven, Robert Schumann's Symphony No. 3 (Rhenish), Johannes Brahms' Symphony No. 4, Anton Bruckner's Symphony No. 8 and Wolfgang Amadeus Mozart's Symphony No. 41, the Jupiter Symphony.

The works are presented by star conductor Kent Nagano and the internationally successful DSO Berlin. The concerts were recorded in the Philharmonie in Berlin.
WWW links