"Grieving and remembering requires rituals and concrete places," said conference president, Cardinal Karl Lehmann. "Foregoing structured mourning and remembering of the dead makes it harder to come to terms with the loss."
"Green funerals"
His concerns refer to the increasing changes to burial traditions that have taken place across Germany in recent years, and specifically the trend towards anonymous burial -- burying urns containing ashes in unmarked parts of cemeteries without headstones -- as well as "green burial," the increasingly popular new-age way of laying the dead to rest often described as a more ecological choice.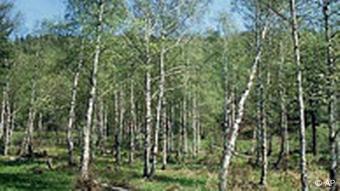 These alternative ways of dealing with the dead also include scattering ashes in what are known as "peaceful forests."
According to the church, the practice is a throwback to a pagan, pre-Christian age -- and therefore firmly frowned upon.
Burial on the cheap
To many, rising funeral costs also make it a cheaper choice -- a more financially viable option given the escalating expense of coffins, gravestones and cemetery plots, which can add up to some €5,000 ($6,500).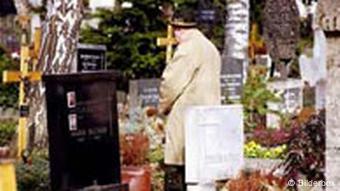 Moreover, the plots are in such short supply in Germany that they're re-used once the 'lease' has run out. Families rent the plot for a period of up to 25 years, and when the time period is over, they'll be approached by the local church or civil authorities about a rental renewal. If there is no next of kin, they can't be found or they choose not to renew the rental, the plot is reallocated and re-used.
Cemeteries have begun to complain of falling profits now that fewer families are buying plots, paying for their upkeep or renewing the leases. They've also noted a rise in low-cost cremations and burials in neighboring countries such as Poland and the Czech Republic -- where a burial costs just €900.
Bringing communities back into the fold
Cardinal Karl Lehmann said the church should step up efforts among urban communities in particular, where, he stressed, "people have a shocking relationship to their dead and simply want to dispose of them."
These efforts are expected to include allowing priests to perform burials in non-ecclesiastical robes, in the hope that even people who consider themselves non-religious will decide to have Christian burials.
The bishops also discussed the need for the Catholic Church to allow Muslims to be buried in its cemeteries.