Chinese carmaker Zhejiang Youngman Lotus Automobile has given ailing Saab a cash injection to keep the Swedish car company afloat, as it restructures under creditor protection, according to Reuters.
Saab needs the money - provided in the form of a bridge loan - to pay wages as Sweden's state wage guarantee, which covers salaries for employees of bankrupt or restructuring companies, runs out on Oct. 21.
Saab has not disclosed how much money it received but Swedish newspaper Dagens Industri cited a figure of about $15 million (10.9 euros).
More on the way
The money is part of a $70 million loan from Youngman to help see the carmaker through a period of creditor protection.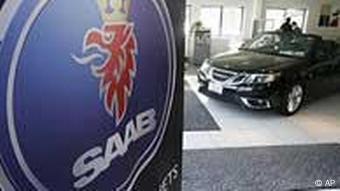 Saab car sales have seen better days
In June Swedish Automobile, which owns Saab, signed a non-binding memorandum of understanding with Youngman to take a 29.9 percent stake in the company and Pangda Automobile Trade to take a 24 percent, in a combined deal worth 245 million euros.
The deal is pending approval by the Chinese government, which follows a strict, price-sensitive policy for overseas acquisitions.
Failure to gain Beijing's approval on time torpedoed a deal Saab entered into with China's Hawtai Motor Group in May.
Saab has been scrambling for months to starve off collapse, seeking new investors and selling off assets to pay suppliers and employees.
The carmaker stopped production in late March when suppliers temporarily refused to deliver parts because they hadn't been paid. It owes them about 150 million euros.
The assembly lines at its main factory in Trollhaettan have been completely idle since June, and it remains unclear when they will be able to restart.
Author: John Blau (dpa, Reuters)
Editor: Mark Hallam