Two Chinese fighter jets conducted what the US called an "unprofessional" intercept of an American radiation-sensing surveillance plane over the East China Sea, the US Air Force announced on Friday.
The incident occurred Wednesday, when a pair of Chinese SU-30 jets approached a WC-135 Constant Phoenix aircraft conducting a routine mission in international airspace in accordance with international law, Pacific Air Forces spokeswoman Lieutenant Colonel Lori Hodge said in a statement.
"We would rather discuss it privately with China," Hodge said in an email to The Associated Press. "This will allow us to continue building confidence with our Chinese counterparts on expected maneuvering to avoid mishaps."
China declared an air defense identification zone over a large section of the East China Sea in 2013, a move the US called illegitimate and has refused to recognize.
Japan dispatched four planes to the group of islands in the East China Sea after a Chinese vessel launched a drone in disputed waters, the Defense Ministry announced on Friday. Tokyo also slammed the perceived provocation over the uninhabited islets, administered as the Senkakus by Japan but claimed as the Diaoyus by China.
"This is escalating the situation and is absolutely unacceptable," Japanese Defense Minister Tomomi Inada said. "We regard this as a serious infringement of Japan's sovereignty." The group of planes included two F-15 fighters and an airborne warning and control system (AWACS) aircraft, according to Japanese officials.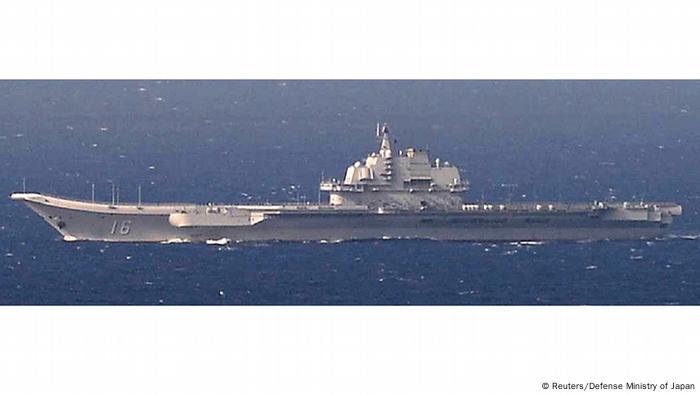 Chinese aircraft carrier Liaoning sailing in East China Sea
Senior government spokesperson Yoshihide Suga said Japan had lodged a "strong protest" and accused China of "unilaterally escalating" tensions.
China's claims to sovereignty over the parts of the sea - and its estimated 11 billion barrels of untapped oil and 190 trillion cubic feet (5.4 trillion cubic meters) of natural gas - have antagonized competing claims from Malaysia, Vietnam, Brunei, Taiwan, Indonesia and the Philippines.
The incident takes to 13 the number of intrusions this year by Chinese coast guard ships in the contested waters, according to Japan. Coast guard ships from the two nations routinely patrol the area.
Beijing reiterates claims
China routinely rejects Japan's criticism of such patrols.
In a statement on its website, China's State Oceanic Administration confirmed that four coast guard vessels had been patrolling by the islands, but made no mention of a drone.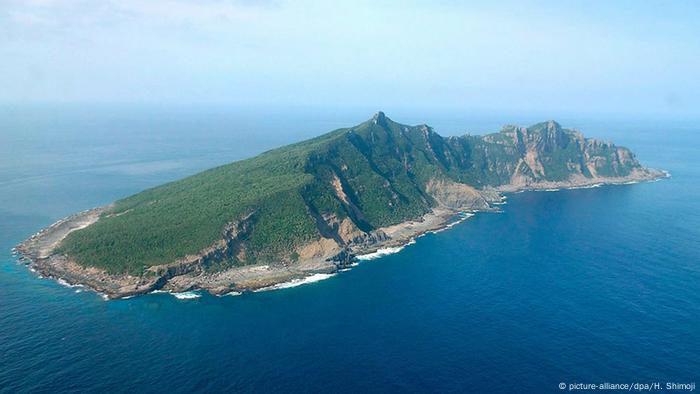 Uotsuri Island, like all other Senkaku islands in the East China Sea, is claimed by Japan, China and Taiwan.
Beijing has reclaimed over 3,000 acres (1,200 hectares) in the Spratly Islands since early 2014 and has turned sandbars into military bases equipped with airfields and weapons bases.
According to a report by the Asia Maritime Transparency Initiative, China has built a hangar and a radar on a man-made island in the Spratly Islands.
jbh,dj/rt (Reuters, AFP)