At a historic summit hosted for the first time by Myanmar - formerly known as Burma - in its remote capital of Naypyidaw, the foreign ministers of the ten-member Association of Southeast Asian Nations (ASEAN) issued a joint statement on May 10 expressing "serious concerns" and the need for a peaceful resolution to "ongoing developments in the South China Sea."
Although the statement failed to refer specifically to China, it was seen as an attempt to deescalate tensions in the region after Beijing had deployed a deep-water oil rig to territory near the Paracel Islands also claimed by Vietnam. Chinese and Vietnamese ships have since been involved in several collisions, with the two communist countries trading accusations of responsibility for aggravating the situation. Beijing claims almost the entire South China Sea, rejecting rival claims from Vietnam, the Philippines, Taiwan, Malaysia, and Brunei.
In a DW interview Ernest Bower, the Sumitro Chair for Southeast Asia Studies at the Center for Strategic and International Studies, says China's new assertiveness is triggering anxieties among its neighbors, and that Vietnam can expect support from the international community.
DW: Many analysts said this ASEAN Summit would be a test of the ten-member association's resolve against a mighty economic partner. Was this the case?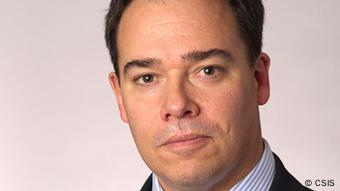 Bower: "China prefers a weak and divided ASEAN when it comes to the South China Sea"
Ernest Bower: It was not surprising that ASEAN did not single out China in its joint statement. But during the summit the ASEAN leaders spent a significant amount of time and led serious discussions about issues affecting the South China Sea, China's new and more aggressive tactics, and how to respond to them.
What sort of reactions has the latest dispute between Hanoi and Beijing triggered amongst ASEAN members?
It is clear that China's new assertiveness is triggering anxieties among its neighbors. While ASEAN didn't show a united front, China is in fact driving ASEAN towards common concerns and that is making the group more cohesive. Beijing's attempts to establish new facts on the water in the South China Sea, specifically its aggressiveness towards the Philippines, Malaysia, and Vietnam, is drawing ASEAN closer together.
Indonesia, which is not one of the six formal claimants in the South China Sea dispute, has now publicly expressed concerns about the fact that China's line, which it says defines its sovereign territory, eclipses Indonesian waters in the Natuna Sea.
Singapore was the first country to openly call on China to show restraint when the confrontation broke out over the state-owned China National Offshore Oil Corporation's oil rig, which it placed on Vietnam's continental shelf.
China has long stated that territorial disputes should be discussed on a bilateral basis. What goal is Beijing pursuing?
China prefers a weak and divided ASEAN when it comes to the South China Sea. It wants to use its economic power and newly-developed military might to drive asymetric negotiations with its smaller neighbors in an effort to dominate territorial disputes. ASEAN countries hope they can convince their large neighbor to abide by international law and conventions.
Why does it seem so difficult for ASEAN members to take a joint stance on territorial disputes with China?
ASEAN does agree that they want China to commit to a legally binding Code of Conduct that can be used to avoid conflict and drive settlement of disputes through international law. While China says it shares that interest, it is taking action on the seas that belie its diplomatic commitments. That contradiction worries ASEAN and is undercutting China's soft power in its own neighborhood.
The US has slammed China's actions as provocative. Is it likely for Vietnam to obtain long-term regional or international support?
Yes, Vietnam can expect strong support from the international community. Most nations are concerned when a large country uses its proportional economic and military power to drive its sovereign interests at the expense of a smaller country. In this case, nearly all countries share an interest in convincing China to participate in making the rules and following those rules. If that is not the case, then the Asia Pacific region will be destabilized by China's assertiveness and trade and investment will be hit hard.
Hundreds rallied on May 11 in Vietnam's biggest cities to criticize China's move to set up the oil rig. Could this increase pressure on Hanoi to continue to stand up to Beijing, thus potentially prolonging the conflict?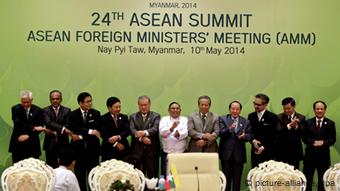 China is driving ASEAN towards common concerns, says Bower
Vietnam has very good control over such protests, but it is clear that its policy makers are feeling the heat from their people, who want to see Vietnam stand up to perceived bullying by China.
With both sides seemingly unwilling to compromise, is there any way of resolving the conflict?
I believe it is in both countries' interests to resolve the conflict and find ways to jointly explore and develop energy resources in the East Sea (as Vietnam calls it) or the South China Sea. A China ASEAN Code of Conduct would be a very helpful first step in this direction.
Ernest Bower is the Sumitro Chair for Southeast Asia Studies at the Washington-based Center for Strategic and International Studies.