Gäfgen has accused German police of threatening to torture him in 2002 if he did not disclose the location of 11-year-old Jakob von Metzler, whom Gäfgen had kidnapped and murdered.
The police believed Metzler was still alive while they were interrogating Gäfgen. Gäfgen had given the police a number of false locations for the boy's whereabouts. After the threats were made, Gäfgen told officers where he had hidden Jakob's body and belongings.
During the questioning, Frankfurt's former deputy police chief Wolfgang Daschner had ordered officers to threaten Gäfgen with "intense pain" if he didn't reveal Metzler's location. Gäfgen alleged that the police also threatened him with considerable suffering and rape.
Human rights infringements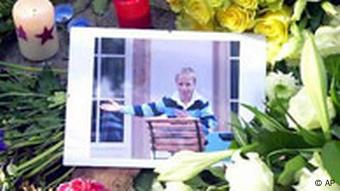 Metzler was kidnapped on his way home from school
In his 220-page complaint to the Strasbourg court, Gäfgen, 30, accused Germany of infringing on his human rights by subjecting him to torture, inhuman or degrading treatment and violating his right to not to incriminate himself as his confession had been obtained under duress.
Professor Hans-Ullrich Paeffgen, a criminal law professor, told the Frankfurter Rundschau and the Rhein Zeitung that the case has a "very great chance of success" as the court does not usually agree to hear cases without merit.
If the court rules against Germany in the case, Gäfgen may be eligible for a retrial and compensation. Gäfgen was sentenced to life in prison in 2003 for kidnapping and killing Metzler, the son of a prominent Frankfurt banking family.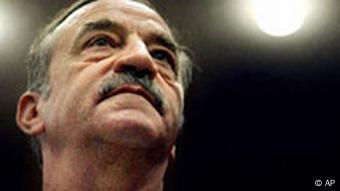 Daschner was convicted of incitment to violence
He lodged an appeal on points of law which was dismissed by the Federal Court of Justice in May 2004 and Germany's Constitutional Court refused to examine the case in December 2004.
Last December, a Frankfurt court found Daschner guilty of incitement to coercion and misuse of his office. But, he was given a lenient sentence and has since been transferred to a different division of Hesse's police.