The pattern of the Madrid derby in Milan appeared to be set even before the teams emerged from the San Siro tunnel. With so many recent meetings to go on, including the 2014 final, the pre-match script dictated that Real Madrid would dominate the ball and their rivals would sit, soak up pressure and strike at the opportune moment.
In reality, both teams saw their share of the ball and, for large parts of the second half, it was the team in white who defended deep and looked to pounce on the counter-attack. But if the script wasn't what was expected, the end result was all too familiar for underdogs Atletico Madrid.
True to their reputation, Diego Simeone's Atletico side were aggressive from the start, with a series of fouls breaking up a positive, probing start from Real. The Rojiblancos are a team built in Simeone's image - uncompromising, disciplined and with no little skill - but in the end, as in 2014 when they lost in the final to the same opponents, that wasn't quite enough. They started slowly and ultimately paid the price against a team sprinkled with stars and managed by a galactico.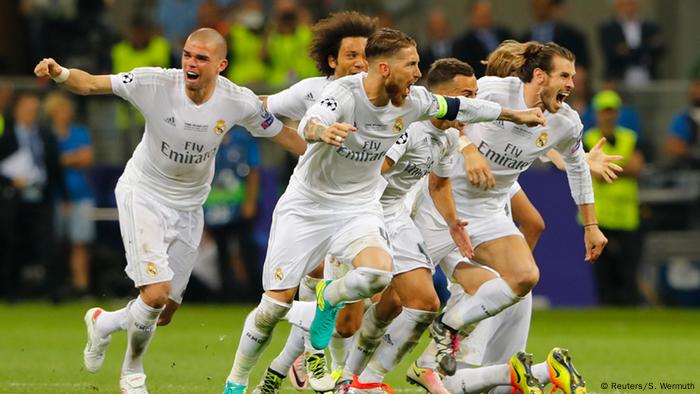 Real Madrid beat Atletico Madrid in the Champions League final for the second time in three years
Zinedine Zidane - the club's eighth manager in the last decade - won the competition with Real as a player and knows better than most that for the team in white, success in Europe's premier club competition is expected. This was their eleventh win in the European Cup/Champions League and it vindicates an approach to team building that is often painted as scattergun and beholden to big name attacking players.
It may have been long-serving defender Sergio Ramos that opened the scoring but the goal came courtesy of a Toni Kroos freekick and a Gareth Bale flick on. Real's forward players looked faster, slicker and more comfortable on the ball for the entire first half and could easily have put the game to bed with a series of chances in the break in the second period before Yannick Carrasco swept home an equalizer on 79 minutes.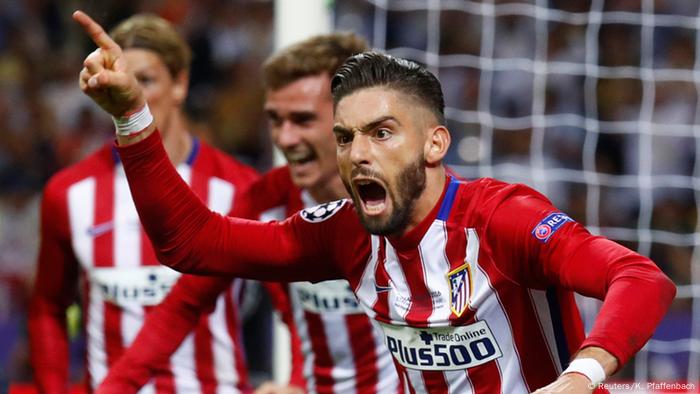 Yannick Carrasco's equalizer gave Atletico hope
That Real produced when it matters, even if it was from the spot, is no great surprise. Real's five attacking players (Bale, Kroos, Cristiano Ronaldo, Karim Benzema and Luka Modric) cost almost three times as much as their opponent's starting line up. At the very top level, the players with cool heads and reliable techniques at critical times stand out - as Atletico learnt when conceding in the last minute two years ago. The biggest name of all, Ronaldo, was kept quiet by Atletico for most of the night but scored the decisive spot kick when it really mattered.
While Real can point to a number of players in the absolute top bracket, only Antoine Griezmann from Atletico has anything like a valid claim. Unfortunately for the Frenchman, his chance to make an impact on club football's biggest stage was missed when he slammed his second half penalty against the crossbar. Despite the miss, his side improved to grab the equalizer, demonstrating the spirit that has made them such fearsome opponents under Simeone. But from 12 yards, Real Madrid held their nerve to win and disappoint football romantics everywhere.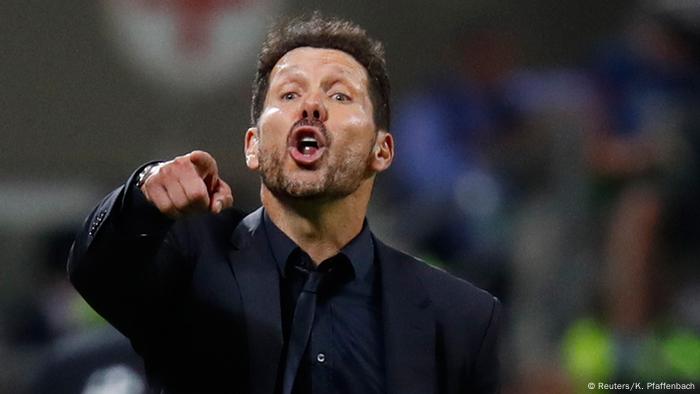 Diego Simeone has built his team in his own image
Those who hold and value unpredictability in football dear have been well-served by Leicester City's remarkable Premier League win this year, but the Foxes remain very much the exception that proves the rule. In France, Paris Saint-Germain's money bought them the league again; in Germany Bayern Munich won their fourth title in a row; and in Spain Barcelona won La Liga for the third time in four years.
It wouldn't be entirely fair to paint Atletico as minnows - they have a rich history and recent successes of their own - and Zidane must take real credit for uniting a collection of players who were failing to live up to their potential before his arrival. But it's hard to see Real's latest triumph as anything other than a victory for deep pockets and short-termism over stability and teamwork.

Have something to say? Feel free to add your comment below. The thread closes automatically after 24 hours.