A prize-winning New York-based Cameroonian novelist was released from jail Wednesday, and is to be expelled from his native country after being arrested and held since earlier in the month on charges of insulting and threatening the president, according to his lawyer.
Dissident writer Patrice Nganang was due to face trial January 19 after pleading not guilty during an initial hearing December 15, but Wednesday morning he was taken to the courthouse, in the capital Yaounde, where the state prosecutor asked for his release.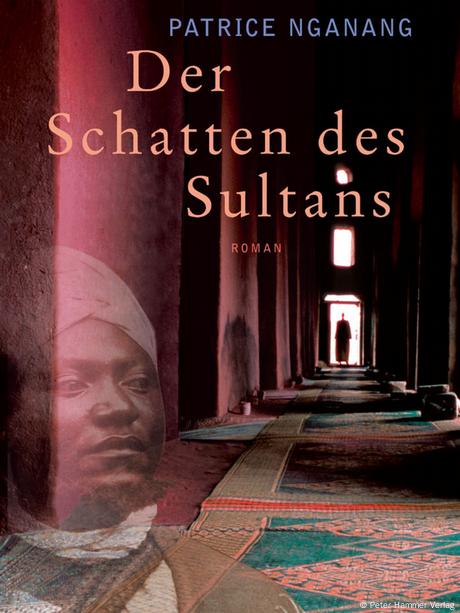 The cover of Patrice Nganang's book, The Shadow of the Sultans
The judge agreed, ending the legal proceedings against Nganang and ordering him out of the country, his lawyer, Emmanuel Simh, said.
"We can only be very happy, when we have an unlawfully and arbitrarily detained client, to see him released," Simh said.
He later added that officials have kept Nganang's Cameroonian passport and that he should be put on an afternoon flight to the United States.
"According to (the government), he is an American who does not have a right to this passport," Simh said.
Government spokesman Issa Tchiroma Bakary said the Nganung was accused of threatening to shoot President Paul Biya in a Facebook post.
The post was allegedly written after Nganung returned from a visit to the Anglophone west of the largely Francophone country, which has wrestled with the thorny issue of uniting the country's disparate territories since independence in 1960.
Cameroon under fire
His supporters said Nganang had written a critical article for a Paris-based newsmagazine Jeune Afrique (Young Africa) that criticized the Cameroonian government's sometimes violent crackdown on a secessionist movement in English-speaking parts of the country.
Cameroon's English-speaking minority has complained for years about being second-class citizens in the predominantly French-speaking country.
The 37-year-old writer was born in Cameroon and holds dual Cameroonian and US citizenship. He was detained December 6 in the economic capital Douala while planning to leave for Zimbabwe.
Nganang is a literature professor at Stony Brook University on Long Island, about 40 miles (65 kilometers) east of New York City.
He was educated in both Cameroon and Germany, which was once the African country's colonial overlord. Ngagang is a winner of the Grand Literary Prize of Black Africa (in 2002 for "Temps de Chien", or "Dog Days").
This is not the first time Cameroon has come under fire for clamping down on free speech. Last week, a military appeals court acquitted and freed Ahmed Abba, a correspondent for Radio France International's Hausa service. He had been sentenced to 10 years in prison for not denouncing acts of terrorism and laundering proceeds of terrorist acts.
Cameroon had come under international pressure to release him.
bik/jil (AP, Reuters, AFP)