Bulgarian police on Tuesday arrested a "Romanian citizen of Ukrainian descent" in connection to the murder of Bulgarian broadcast journalist Viktoria Marinova, but later announced he would be released without charge.
"Our work is continuing. For the time being there are no facts and circumstances that we can announce. The Romanian citizen is to be released," said Teodor Atanasov, the head of Ruse regional police.
Marinova's body was found in a park in the northern town of Ruse. Her body showed signs of strangulation and rape.
What we know:
Marinova died from blows to the head and suffocation, according to a regional prosecutor.
The 30-year-old worked as a broadcast journalist for a local station.
She had recently hosted investigative journalists on her show who were reporting on misuse of EU funds by Bulgarian authorities.
Police don't believe the murder was linked to her work.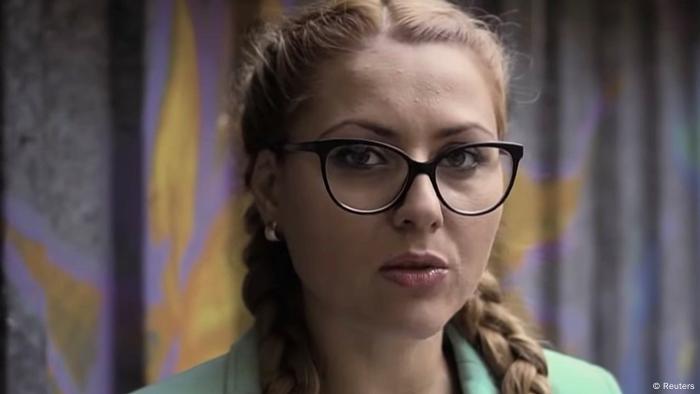 Marinova had recently hosted investigative journalists on her morning show who had reported on corruption
International outcry
From Berlin to Brussels, European governments have called for a thorough investigation into Marinova's death.
Although Bulgarian authorities do not believe her death was linked to her work as a journalist, her case has nonetheless rekindled a heated debate about press workers in the EU.
Over the past year, two other journalists who had been working on investigations into state corruption were killed. Meanwhile, Bulgaria ranks as one of the worst performers on press freedom in the EU.
Read more: Pluralist media 'needed more than ever'
Bulgaria 'worst performer in the EU'
Daniel Kaddik, media expert and head of the Friedrich Naumann Foundation's office in Bulgaria, told DW that the situation regarding press freedom in the country is so dire that many citizens immediately thought a political motive was likely behind the murder.
He said it is unclear whether or not that is the case, but "no one in Bulgaria had any doubt that it could possibly be a politically motivated act."
"Bulgaria ranks 111th in the world in terms of press freedom. That makes Bulgaria not only the worst performer in the EU but in the whole of the Balkans."
Corruption probe
The Bulgarian Interior Ministry announced late Monday that it opened an investigation into allegations of government corruption, including the misuse of EU funds.
The ministry had been spurred by Marinova's death after she hosted two journalists from the investigative online site Bivol.bg.
The ministry's investigation will focus on GP Group, a construction company that allegedly misused EU funds. Bulgarian authorities said they have frozen €14 million ($16 million) of the company's assets.
'Free of fear'
Asked whether his team of journalists in Bulgaria now fear for their safety after Marinova's murder, Bivol.bg founder Assen Yordanov told DW "yes."
"We (received) information a month ago – very serious and sensitive information – that we're in danger, that the suspects, the guys we exposed in our investigations, were discussing some sharp actions against the Bvol team," Yordanov said.
He added that information about the threats was sent abroad because his investigative team does not believe they can trust Bulgarian authorities.
Council of Europe Secretary-General Thorbjorn Jagland said on Tuesday, "It is time to make Europe's journalists free of fear."
Each evening at 1830 UTC, DW's editors send out a selection of the day's hard news and quality feature journalism. You can sign up to receive it directly here.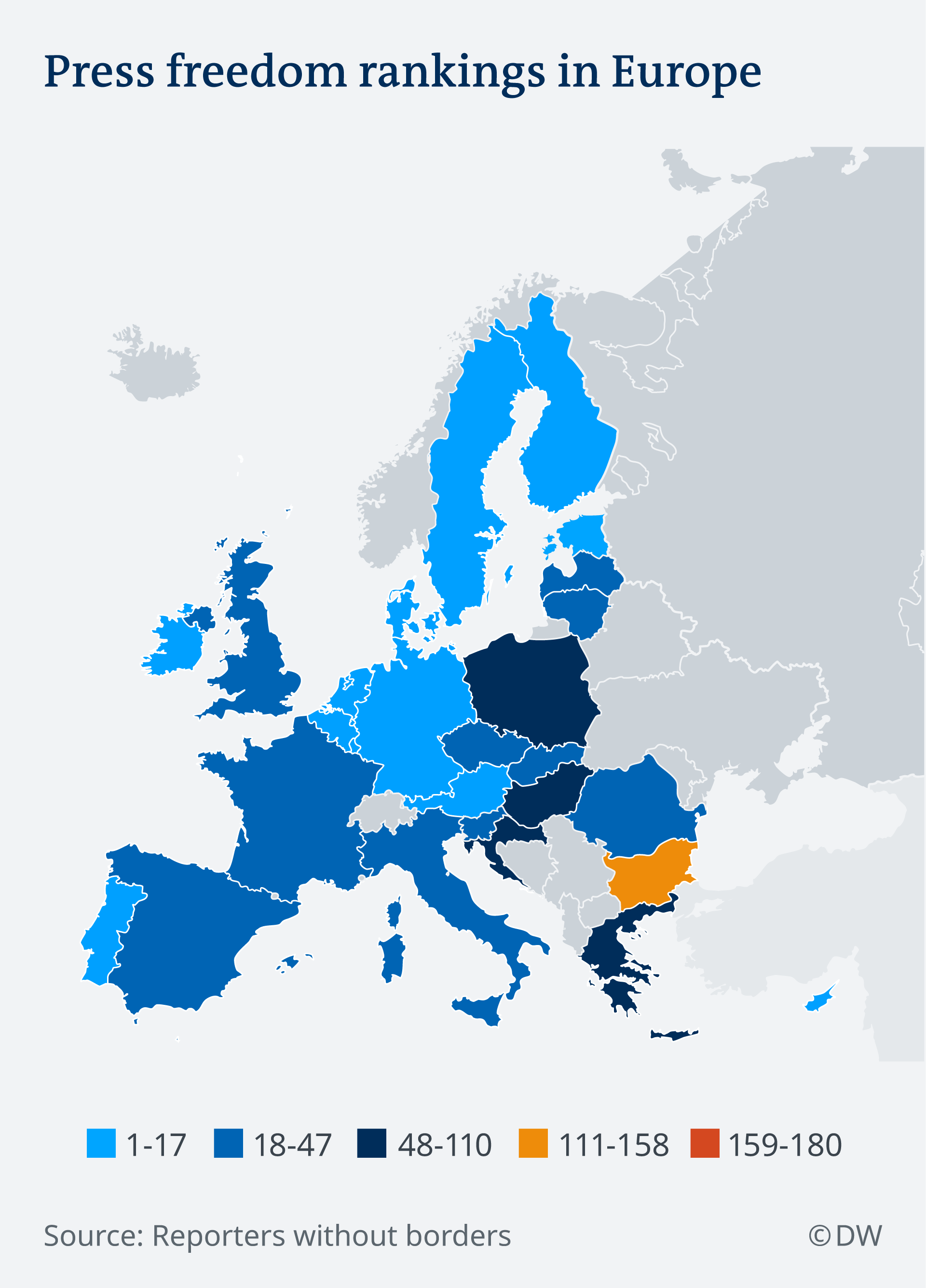 ls/kms (AP, Reuters)