The meeting of the UK government's COBRA emergency committee was due to be held Friday, following another night in which hundreds of people attempted to reach the Channel Tunnel which links the French port of Calais - and mainland Europe - with Britain.
Prime Minister David Cameron's office posted on its official Twitter channel that the meeting would be about how the government would "tackle" the problem.
About 3,000 people, many of whom have fled violence in Syria and Eritrea, are camping out in an area of Calais which has become known as "The Jungle" as they attempt to find a way to cross the English Channel in the hope of reaching the UK where they want to seek refuge.
AFP journalists near the Eurotunnel reported seeing far fewer migrants attempting to enter on Thursday night than in previous nights, about 200, - it was reported that up to 2,000 attempts were made on Monday.
At least nine people have died in attempts to sneak into the tunnel or jump on trains or trucks in recent weeks.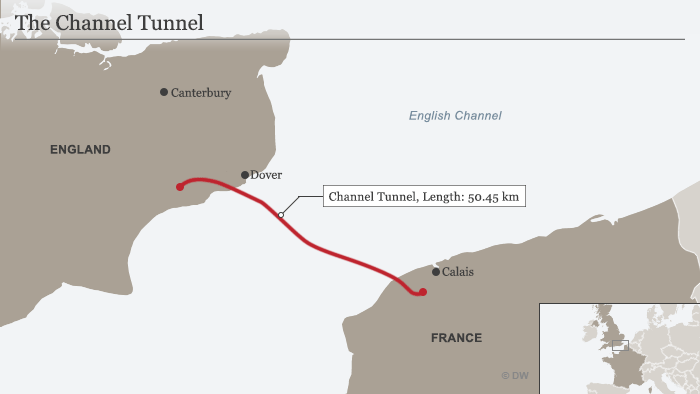 Cameron's comments condemned
In comments earlier this week during a visit to Vietnam, David Cameron referred to the migrants as a "swarm."
"You have got a swarm of people coming across the Mediterranean, seeking a better life, wanting to come to Britain because Britain has got jobs, it's got a growing economy, it's an incredible place to live," Cameron told broadcaster ITV.
His use of words has been condemned by the opposition, with the Labour Party's Harriet Harman saying he should "remember he is talking about people, not insects."
The Refugee Council, which works with asylum seekers in Britain, also took issue with Cameron's words.
London has pledged 7 million pounds (10 million euros, $11 million) to improve fencing around the Eurotunnel and Cameron has also emphasized the need to work with French authorities.
France has sent extra police officers to the scene temporarily.
se/lw (AFP, dpa)