The family of dead American IT specialist Dave Kleiman filed a lawsuit in a US federal court in Florida on February 14 against Australian businessman Craig Wright, alleging he had stolen up to 1.1 million Bitcoins, the family said on Tuesday.
Kleiman's brother Ira told the tech site Motherboard that the total amount of Bitcoin in question is unknown and could be between 300,000 and 1.1 million.
On December 17, 2017 Bitcoin hit its highest value to date of $19,783, a week after it made its debut on a major global exchange in Chicago, but by February 6 its value was hovering around the $6,000 mark, before climbing back to around $8,000.
The family claims they are owed at least half of the Bitcoins mined by the two men, which have an estimated worth of about $11.6 billion at today's value.
Early adopters of the cryptocurrency were able to acquire large quantities of it through what is known as mining in its first few years, when its value ranged from a few cents to about one US dollar.
The allegations
Wright and Kleiman created a cybersecurity company, W&K Info Defense Research, in 2011 and after Kleiman died in 2013, Wright allegedly backdated contracts to transfer the ownership of the coins and intellectual property to himself.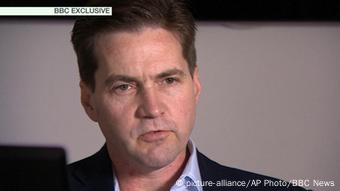 Craig Wright, speaking in London
The suit alleges that at the time of Kleiman's death "no one in his family was aware of the extent of his involvement in creating Bitcoin […] and recognizing this, Craig perpetrated a scheme against Dave's estate to seize Dave's Bitcoins and his rights to certain intellectual property associated with the bitcoin technology."
The lawsuit does not claim that Kleiman or Wright are the actual inventors of Bitcoin, but instead alleges that the two were heavily involved with Bitcoin in its infancy.
Wright claimed two years ago to be Satoshi Nakamoto, the creator of Bitcoin, but stepped back from that claim after doubts appeared as to the veracity of his story.
.