China's biggest lender, the Industrial and Commercial Bank of China (ICBC), announced on Monday it would open five new offices in Amsterdam, Brussels, Paris, Madrid and Milan with retail and commercial-banking services, in addition to its existing four offices in London, Moscow, Luxembourg and Frankfurt.
The head of the bank, Jiang Jianqing, said he wanted to strengthen ties with European banking and business partners.
"It's a very good time to enter and invest in the European market," Jiang said at a press conference.
However, Alistair Milne, reader in banking at the Cass Business School in London said that rather than aggressively entering the European market, the ICBC is serving its Chinese customers who are looking to invest in Europe - after all China is Europe's biggest trading partner by far and Chinese exports to Europe amounted to some 300 billion euros ($398 billion) in 2010.
"It's ICBC opening branches around Europe in order to cater for Chinese companies and their existing clients to give them a proper geographic reach. They're not directly attacking the domestic client base of European banks," he told Deutsche Welle.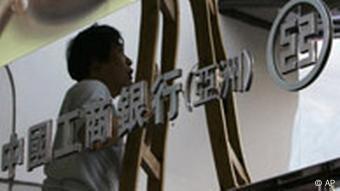 Analysts disagree on the significance of the move
A baby step or a first move?
He dismissed it as a minor move which would not have a big impact on the European banking sector.
"They're only branches, as I understand. Typically from a strategic point of view it's when you get takeovers and subsidiaries being set up that it's regarded as a really big significant strategic move," he said.

But on the other side of the Himalayas, Horst Löchel, a professor at the China Europe International Business School Shanghai said this seemingly insignificant move could be the part of something much bigger.
"There's a saying in China - every story begins with its first step and this is a first step. It's a baby step of course, but it's a step in the direction," Löchel, who is also a professor at the Frankfurt School of Finance and Management, told Deutsche Welle.
"The next step will be to open more branches and probably invest in some European banks," he added.
The ICBC is largely owned by the Chinese government and has around 160 branches abroad. Löchel thinks the expansion is part of an overall government strategy to enter the European banking sector.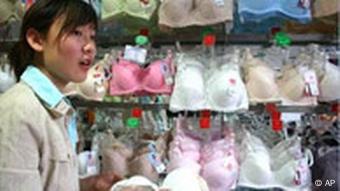 ICBC wants to serve Chinese exporters with businesses interests in Europe
Government strategy
"I think China is somewhat on the way to diversifying its overall economic activities and diversification in this context means to make more business with Europe to balance China's relationship with the United States," he said.
The move, at a time when Beijing's purchase of eurozone sovereign bonds is also playing an increasingly important role, is clearly taking advantage of Europe's current financial weaknesses, Löchel said.
"With regard to finance, the sovereign debt crisis, banking crisis and so forth, China's using these weaknesses - temporary weaknesses of Europe - to launch their branches now".
He thinks that China will begin to position itself in Europe, gaining trust and developing business relationships.
"In the medium and long term it will have a deep impact on the European banking sector"
Author: Natalia Dannenberg
Editor: Rob Turner