As the rubbish piles up in Italy's third-largest city, Naples, and at least 20 police offers were injured in violent clashes with protestors, Italian Prime Minister Silvio Berlusconi vowed on Friday to solve Naples' long-running garbage crisis.
"We expect that within 10 days, the situation in Terzigno can return to normal," he told a news conference in Rome after an emergency meeting.
The government's plans to build a new dump in Terzigno, which is located 20 kilometers (12 miles) southeast of Naples in Vesuvius National Park, have for years met with fierce opposition by locals, who have repeatedly blocked access to the existing waste disposal site there.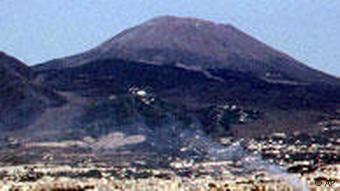 The dump is located in Vesuvius National Park
On Thursday, police confronted around 2,000 demonstrators, who threw stones, marbles and firecrackers and used tree trunks to block access to the dump.
Compensation offered
Berlusconi also announced he would release 14 million euros ($20 million) to modernize the existing facility, which the protesters say is overflowing and causing health problems.
The problem has been a major issue for the Italian government for several years, with Berlusconi declaring a national disaster in 2008.
The rubbish row has not escaped the European Union's notice either. The European Commission has taken legal action against Italy to force the government to solve the crisis.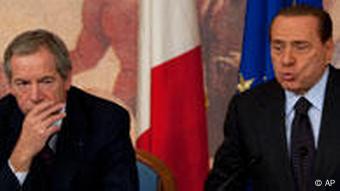 Berlusconi's election pledge to solve the crisis has not materialized
"The infringement procedures are ongoing," spokesman Joe Hennon said on Friday. "Italian authorities need to draw up a plan to manage rubbish in the region," he added.
The European Court of Justice found earlier this year that Italy had no adequate system for waste disposal in the Naples region and said that the problem was a risk to human health and the environment.
Author: Nicole Goebel (AFP, Reuters, dpa)
Editor: Chuck Penfold