Shimmering and sometimes strange are the plants that push up from the humus of Berlin's bustling cultural life and into the public eye. I sometimes chance upon them, as I did in the Watergate techno club.
Since the founding of the club in 2002, techno freaks have indulged in their passion there, right on the bank of the Spree River. And after three days and nights they have to be reminded that they also have another home. Instead of the "reunited" youth of the 1990s, the whole world dances here today, which is why a friend from Berlin's creative scene contemptuously calls Watergate a "tourist club."
Read more: Berlin 24/7: Berlin's forgotten victims of communism
Classical trumps techno
That's what I was thinking when I caught Watergate cheating, as it were, with classical music. Berlin's culture radio station on the city's public broadcasting network RBB invited the young French pianist, Lise de la Salle, to play at their "classical lounge," which was staged at Watergate. She played Bach, Chopin and Prokofiev.
Overwhelming rivers of music by these great composers flowed out of the grand piano, which de la Salle artfully interpreted with high musical intelligence and quite a bit of character.
The unbelievably beautiful thing about it was that just behind the piano, another river opened up: the Spree, whose sluggish watercourse could be followed through the floor-to-ceiling windows of Watergate. What a show! What an experience! Listening with your eyes or watching with your ears: they lift one another up to a higher level of consciousness. Simply brilliant.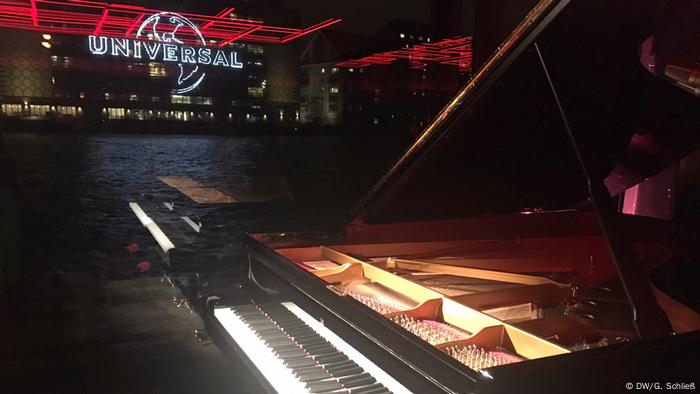 Techno club Watergate goes classical — complete with stunning Spree view
What made this evening so special for me? It was the iconic venue, a legendary (albeit controversial) techno club with its view over the Spree combined with great classical music.
Nijinsky's emotional barrage
A few days before, the Stuttgart-based Gauthier Dance company's stunning "Nijinsky" ballet performance was rightly promoted as "special" by the Berliner Festspiele, a cultural events promoter. At best, such a special ballet performance can usually only be experienced in the German capital when Berlin-based choreographer Sasha Waltz has a magical moment with her independent ensemble.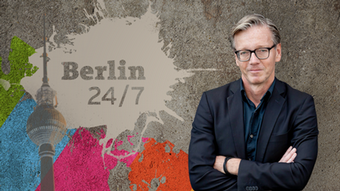 This revolutionary Vaclav Nijinsky was an an icon of ballet who embodied dance's departure into modernity — and gave Claude Debussy's "Afternoon of a Faun" and Igor Stravinsky's "The Rite of Spring" an unmistakable character. And yes, this indomitable stormy and dramatic passion was felt every minute in the extremely dynamic choreography of Marco Goecke at the Gauthier Dance performance (see title photo).
Goecke refrained from retelling Nijinsky's life, which ended tragically in the darkness of schizophrenic derangement. Rather, he created theatrical scenes that evoked the rigid exercises of early ballet lesson, the sultry erotic male duo from Debussy's "Faun," or the absolute loneliness of a sick and broken man.
I had to take a deep breath after 70 minutes of such emotional intensity.
Versace's impermanence
Admittedly, my third cultural special event, the big Gianni Versace retrospective in Berlin's Kronprinzenpalais, was more emotionally restrained. But here, too, tragedy sweeps over the action due to the memory of the murder of the Italian star designer in front of his villa in Miami. Alongside the tragedy I feel the spirit of transience. Because of — or in spite of — of all the bright colors and erotic energy in Versace's collections; or in spite of — or because of — his breathtaking robes for beautiful and famous stars like Princess Diana, Lady Gaga, Sting or Elton John.
Read more: Berlin 24/7: Why we should expect more from Berlin in 2018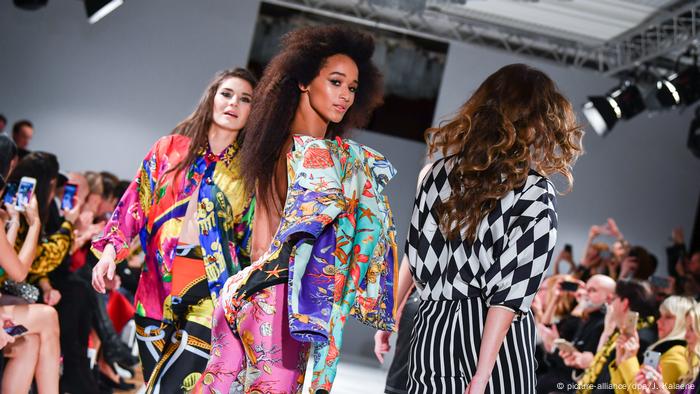 Versace's outre fashion gets another run in Berlin
I can not get out of my head what Versace's favorite male model, Marcus Schenkenberg, said to me that evening: Versace is "too much" today. The designer simply went out of fashion, he said. Schenkenberg does not believe there will be a Versace revival. So sad. Now I can better understand what the organizers whispered to me: that the current Versace fashion house wanted nothing to do with this retrospective.
Does not sister Donatella herself believe in her brother? Does she even consider his legacy to be damaging for business? Is that sibling love Italian-style?
I'm all the more grateful that the retrospective once again stopped time and gifted us a moment with this great designer's fashion. How nice that even transient flowers find their place in the humus of Berlin's cultural life.