US citizen Dewayne Johnson claims exposure to glyphosate, the key ingredient in the Roundup weed killer made by Monsanto, caused his deadly cancer. As groundskeeper for the school district in Benicia, California, Johnson handled hundreds of gallons of Roundup and was diagnosed with cancer in 2014. He was given six months to live.
His case, which started on Monday in San Francisco state court against Roundup's maker, Monsanto, is pivotal to the fate of German chemicals giant, Bayer, which paid $63 billion (€56 billion) for the US firm in May.
Read more: Opinion: The Bayer-Monsanto merger
The 46-year-old is the first to go to trial against the St. Louis, Missouri-based company, with thousands of others in the US also blaming the company's herbicide for their illnesses and likely to litigate if the ruling goes against the company.
Glyphosate was approved for use in Monsanto's weed killer in 1974 and later became the world's most popular herbicide. The question of whether it causes cancer has long been debated by environmentalists, regulators, researchers and lawyers.
Bayer factory in Wuppertal, western Germany
Not binding, but could start a landslide
The outcome of the case is not binding for any of the thousands of plaintiffs in St. Louis making similar claims, or for the 300 cases before a federal judge in San Francisco or the dozens of lawsuits in Oakland, California.
But, according to Johnson's lawyers, who are also involved in lawsuits in all the above jurisdictions, the trial is an indicator of how others might go. The trial is the "canary in the coal mine," according to Tim Litzenburg, a lawyer for Johnson. "The world is watching, and it's unofficially a bellwether case."
A pretrial ruling gives Johnson's lawyers the right to use internal Monsanto correspondence to show the company had been aware of the risk its herbicides are carcinogenic.
"We need to show that Monsanto knew that their remedy was carcinogenic and they tried to manipulate science," said Michael Baum, senior partner at Baum Hedlund Aristei & Goldman. He refers to a ruling by the World Health Organization (WHO) and its cancer research agency, which classifies glyphosate as "probably carcinogenic."
Read more: Monsanto pushes against California listing of herbicide as cancer cause
Documents in the trial will also be produced aiming to prove Monsanto put pressure on government employees at the US Environmental Protection Agency (EPA).
"With so many lawsuits, it is unlikely that Monsanto will win them all," Steven Tapia, who teaches at Seattle University of Law, says, adding that companies often end up settling for debt-free settlements that can reach billions in value.
Defense confident
Many believe the trial will be a lengthy battle of experts, ultimately coming down to conflicting scientific evidence as to whether Roundup causes cancer, and that this could benefit Bayer.
"The plaintiffs do not have much scientific evidence that there is a connection between Roundup and cancer," analyst Jonas Oxgaard of investment house Bernstein said.
Bayer has said it is convinced the court will conclude glyphosate is not hazardous to health if used properly, while Monsanto claims glyphosate is the most tested herbicide in history.
The short period between Johnson's first exposure in 2012 and his diagnosis in 2014 "precludes any possible causal connection here," according to the company.
But unforeseeable consequences
"The legal risk of Bayer has increased with the acquisition of Monsanto," Oxgaard said, adding that the worrying element for Bayer is that the financial consequences are not foreseeable.
The number of litigations against the Leverkusen-based company has, some believe, reached a worrying level. The company is currently facing more than 43,000 complaints, almost twofold as many as at the beginning of 2017. Bayer had to spend some €258 million on legal cases in 2017 and has had to build up a large legal team in the US of 180 employees.
Before the take-over Monsanto had a reserve fund for environmental and litigation liability of $277 million, while Bayer's provisions for litigation at the end of 2017 were €393 million.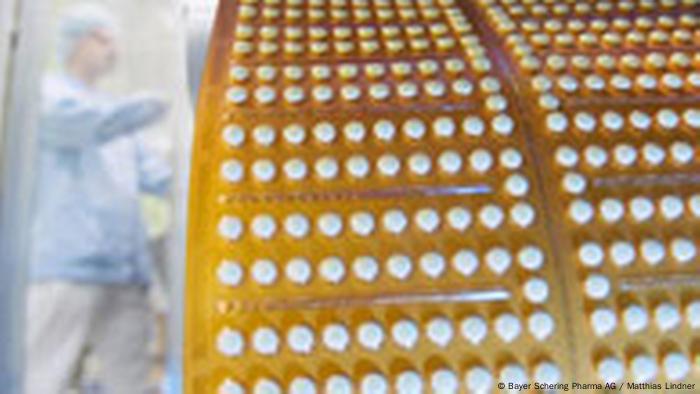 Bayer already paid out $2.1 billion to close 10,600 settlements over its contraceptive pill Yasmin, which was blamed for causing thrombosis. In addition, the company is undergoing MDL (multi-district litigation) with its drug Xarelto — the anticoagulant is accused of serious side effects, with 23,000 patients filing lawsuits.
Bayer goes to market
If the bond market tells us anything about the all-important realm of consumer and investor perception, this week sees the second largest corporate bond sale of the year in the US, with Bayer raising $15 billion (€13.5 billion) in dollar debt and a euro deal worth up to €5 billion. Indicators suggest demand for the bonds is strong.
The combined €18.5 billion will go to pay off some of the leveraged loan for the takeover of Monsanto.
Ratings agency S&P cut Bayer two notches to BBB after the Monsanto takeover because of raised leverage, while Moody's lowered its grade to Baa1, down a notch.
The acquisition increases Bayer's net debt-to-EBITDA level (its leverage ratio, usually indicative of how much it will have to pay to borrow money) to about 3.5x, which is manageable, according to sector M&A experts. Unless Dewayne Johnson has his dying wish granted, that is.
Each evening at 1830 UTC, DW's editors send out a selection of the day's hard news and quality feature journalism. You can sign up to receive it directly here.