The Bangladeshi High Court in the capital, Dhaka, (above photo) on Monday upheld a death sentence handed down to 139 soldiers in 2013 for killing their commanders during a mutiny eight years ago.
"The verdict has upheld the death sentence for 139 people," Attorney General Mahbubey Alam told reporters after a three-member panel of judges made its ruling.
The court also upheld life in prison for 146 others found guilty of involvement in killing, looting and other criminal offenses during the two-day mutiny in late February 2009.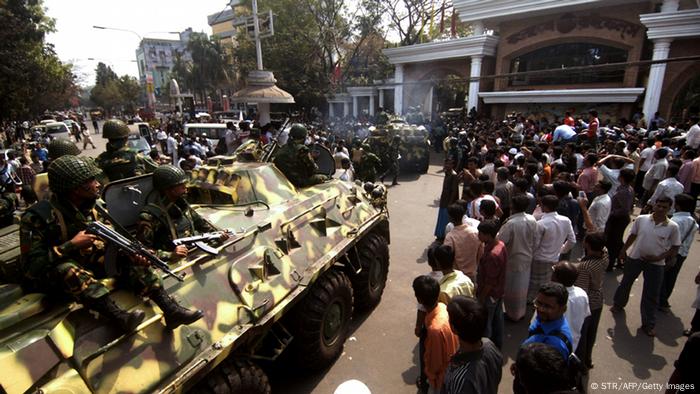 The Bangladeshi army sent troops to quell the mutiny, in which scores died
'Unfair' trials
At least 74 people, including 57 senior officers, were killed in the massacre at the Dhaka headquarters of a paramilitary border force known then as the Bangladesh Rifles. The force has since been renamed the Border Guard Bangladesh.
The mutiny, which had its origins in a dispute over pay and conditions, spread to 12 other towns and cities before ending after negotiations with the government.
The trials over the mutiny, which involved thousands of accused, were condemned as unfair by a number of rights groups. At least 50 suspects were reported to have died in custody from torture and other ill treatment.
Read more: Opinion: Mutiny trial was rightly condemned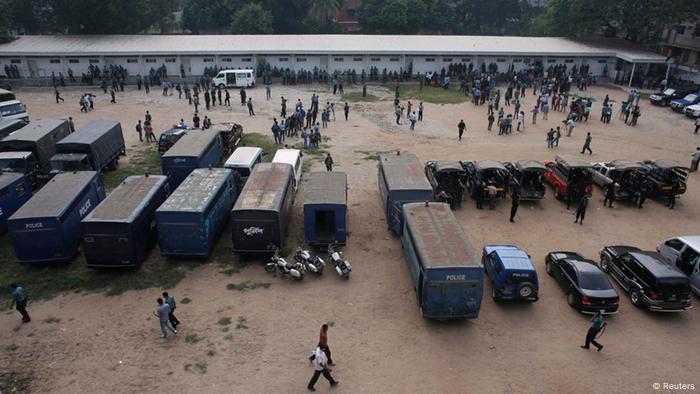 The trials in 2015 took place under high security
tj/rt (APF, dpa)