The Green party in the German state of Lower Saxony would like to enact a ban on balloons, state party chief Anne Kura told the Neue Osnabrücker Zeitung newspaper on Thursday.
Kura said birds and other wild animals often eat the remnants of plastic balloons and starve to death "with a full stomach." She added that so-called biodegradable balloons should also be targeted under the ban, saying they do little to alleviate the problem.
"On the one hand, you have this short-lived beautiful picture of colorful balloons in the air and on the other, dead birds," Kura said. She said the party's call for an outright ban comes from a similar move from the city of Gütersloh in the state of North Rhine-Westphalia.
Hours after her statement, Kura clarified that her party does not support a complete balloon ban, instead, it backs prohibiting the mass release of balloons.
"Balloons at children's birthday parties in the living room are totally OK and fun," she said.
Read more: The surprising success of Germany's Green party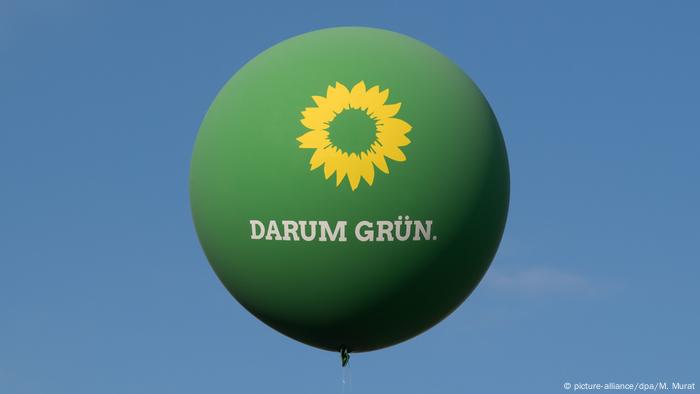 The state Green party chief said she was against the mass release of balloons
Divisive move
Many questioned the actual effect such a ban could have. Lower Saxony's state Environment Ministry said such a ban on balloons "does not save the world."
"Balloons rising into the sky have always connected people with dreams and hopes," said a spokesman for State Environment Minister Olaf Lies of the Social Democrats. "Why should we get rid of these feelings?"
Other parties also expressed disapproval for the ban. Free Democratic Party lawmaker Michael Theurer accused the Green party of "eco-radicalization" that he claimed pushed voters towards fringe parties such as the far-right Alternative for Germany (AfD). Theurer did not cite evidence to support that claim.
The Lower Saxony Greens would have a thing or two to say about this Berlin event
Studies have found that balloons do not solely threaten land-based animals. According to a 2016 study, balloons and plastic bags were "estimated to pose the greatest entanglement risk to marine fauna."
Read more: Germany's youth wake up to their political power
Every evening, DW's editors send out a selection of the day's hard news and quality feature journalism. You can sign up to receive it directly here.
ls/sms (AFP, epd)