Imagine the production: the legendary Russian dancer Vaclav Nijinsky, the visionary choreographer Sergei Diagilev, sets by Pablo Picasso and Henri Matisse, and music by Debussy. The historical context of "Jeux" makes one wish that a time machine were available. The title translates as "Games." When Nijinsky commissioned Debussy to write it, he asked him to imagine a dancer in a tennis outfit jumping after a ball that's flown out of the court and into the park - where he meets two girls. He finds both attractive, and eventually it's a ménage a trios.
So much for the visuals. Describing the audio, musicologist Herbert Eimert wrote, "It's like an ingenious hand is tossing sounds to sounds according to a spectral method which has the colors glow and then blend."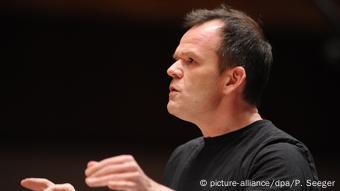 Francois-Xavier Roth
About this program with music by Debussy and Stravinsky, conductor Francois-Xavier Roth adds, "Our work was to recreate an orchestra from the beginning of the 20th century in Paris. So all the instruments are originals, restored, and we play like they played then - even on historic gut strings. So can you imagine gut strings in 'Sacre du Printemps?'"
Those are in fact the kind of instruments actually used when Stravinsky's revolutionary ballet music premiered in Paris in May of 1913, causing a major scandal.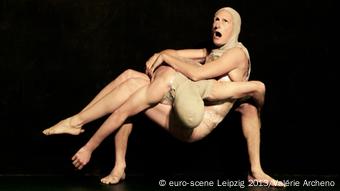 Two dancers in a 2013 rendition of "The Rite of Spring"
It's said that the composer got the idea for the piece in a dream: wise old men watching dancing young women and men awakening to love. After an ecstatic dance, a virgin is sacrificed to the god of spring. It's all based on ancient heathen cults in Russia.
Claude Debussy
Jeux (Games, excerpt)

Igor Stravinsky
Le sacre du printemps (The Rite of Spring)
Les Siècles
François-Xavier Roth, conductor
Recorded by West German Radio, Cologne (WDR) in the Beethoven Hall, Bonn on October 2, 2016.