Bahrain said the executions proceeded Sunday despite protests by majority Shiites and warnings from human rights advocates that resorting to the death penalty would destabilize the Gulf region.
Present at the execution - Bahrain's first in six years - was a judge, a doctor and a Muslim cleric, said Bahrain's state news agency BNA, citing attorney-general Ahmed a-Hamdi.
The case dates back to a March 2014 bombing that killed three policemen, including an Emirati member of a force sent in 2011 by regional powers, notably Saudi Arabia, to put down months of Shiite-led protests inspired by reformist "Arab Spring" revolts.
Last Monday, Bahrain's high court rejected an appeal filed by the three against convictions for their alleged involvement in the attack in Bahrain's al-Daish area.
Terms of life imprisonment had been imposed on seven other defendants.
Protests, appeals
On Saturday, scores of people had protested in Bahrain on news of the impending executions.
"This is a black day in Bahrain's history. It is the most heinous crime committed by the government of Bahrain and a shame upon its rules," said Sayed Ahmed Alwadaei of the Bahrain Institute for Rights and Democracy.
The London-based human rights group Reprieve said the trio's convictions had been "based on confessions extracted through torture."
Ahead of the executions, Brian Dooley, the head of the Washington-based Human Rights Defenders, had urged the US government to dissuade Bahrain.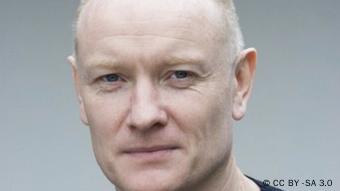 Executions "reckless" repression, says Dooley
"Washington should warn its Gulf ally that this would be a reckless, frightening level of repression to pursue, likely to spark rage and further violence in an already volatile region," Dooley said.
Bahrain is a strategic ally of the United States and host of the US Navy's 5th Fleet.
Last year, Bahraini authorities escalated a crackdown on Shiite critics by imprisoning a top rights campaigner and shut down a main opposition political bloc.
ipj/xx (AFP, Reuters, dpa)