Austria's presidential election, originally set for October 2, will be pushed back, Interior Minister Wolfgang Sobotka said on Monday. The decision came after a number of voters planning to vote by mail complained the seals for the ballot forms were faulty.
"We are going to request that parliament approves a postponement of the election," said Sobotka.
The new round of voting is set to take place on December 4.
This was the latest problem to beset the race for Austria's head of state. While largely a ceremonial role, the election became the subject of intense international interest when it was first contested last spring, as Austria came without 31,000 votes of being the first country in western Europe to elect a far-right leader since World War II.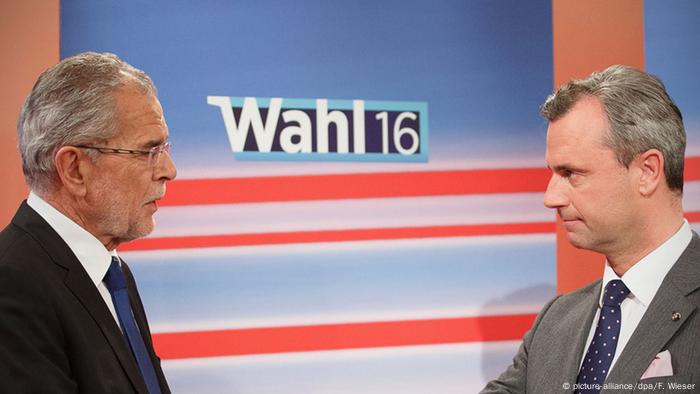 Austria holds presidential elections every six years, and goes to a second-round run off vote if no candidate garners more than 50 percent in the first ballot.
Norbert Hofer of the right-wing Freedom Party of Austria (FPÖ) came in less than a percentage point behind Green-party affiliated candidate Alexander Van der Bellen in May's run-off. However, Austria's highest court annulled that vote in June and called for a new election after it emerged that thousands of absentee ballots had been counted incorrectly.
The FPÖ is one of a number of parties in western Europe using anti-immigrant rhetoric to gain steam during the continent's refugee crisis. It is part of a European parliamentary group chaired by Marine Le Pen of France's National Front as well as members of the Alternative for Germany (AfD) party and Britain's right-wing populist UKIP.
es/kms (dpa, Reuters)