The London Metropolitan Police Service (MPS) said on Monday that it was ending a 24-hour patrol in front of the Ecuadorian embassy, which began in 2012 after Wikileaks Julian Assange claimed asylum at Quito's diplomatic station.
"Whilst the MPS remains committed to executing the arrest warrant and presenting Julian Assange before the court, it is only right that the policing operation to achieve this is continually reviewed against the diplomatic and legal efforts to resolve the situation."
"As a result of this continual review the MPS has today Monday, 12 October withdrawn the physical presence of officers from outside the Embassy."
The London police also added that it would "deploy a number of overt and covert tactics to arrest him."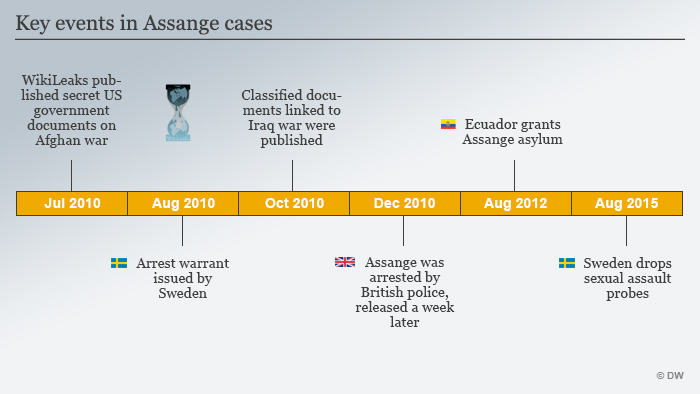 If arrested, Assange faces deportation to Sweden, where he is wanted for questioning over rape allegations.
However, three of the four charges were dropped by Swedish prosecutors in August.
Assange fears that extradition to Sweden would result in his transfer to the US to face criminal charges over publishing thousands of secret diplomatic cables.
According to reports, the 24-hour operation cost the London police around 11.1 million British pounds ($17.6 million, 15.5 million euros).
On Monday, British authorities summoned Ecuadorian Ambassador Carlos Abad Ortiz to express "deep frustration" at the lack of progress on Assange's case.
ls/bk (AFP, AP, Reuters, dpa)