The education systems in Hong Kong, South Korea, Shanghai and Singapore are among the best in the world, according to a study by the Grattan Institute, an independent think-tank.
Based on the data of PISA, a standard tool for assessing international standards in education, students in South Korea are one year ahead of those in the US and the European Union in reading. Grattan's school education program director Ben Jensen said that the mathematics level of a 15-year-old student in Shanghai is two to three years more advanced than his or her counterpart in Australia, the US and Europe.
Candy Mak moved to the US when she was 16. "What we learn in Hong Kong high school (16-17 years old) is almost the same as a US college freshman or sophomore, especially in mathematics and the natural sciences. But there is more time for extracurricular activities in a US high school than in Hong Kong," she told Deutsche Welle (DW).
Examination-oriented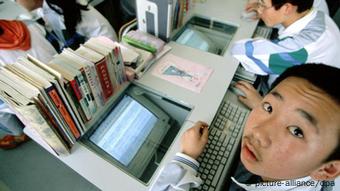 Asian students learn more by rote than their Western counterparts
Despite better academic performance in East Asia than in the West, it does not mean that the education system is more advanced, argues Sammy Hui, associate head of the Department of Curriculum and Instruction with the Hong Kong Institute of Education.
Hui told DW that the difference between Hong Kong and the West is that a Hong Kong education is more examination-oriented, while in the West the focus is more on the process of learning, which leaves students more space for creativity.
Compared to Hong Kong, Mak does not think that the US education system is examination-oriented: "Besides examinations, class participation, group projects and homework also count for the final grades. Therefore, if you fail the exam, you still have a chance to pass the course."
"In Hong Kong, we care more about the marks because good examination results pave the way to a better career," said Hui. "According to one study, the correlation between your salary and education is stronger in Asian countries than in the West," he said.
In a highly competitive society, like Hong Kong, a good academic performance is a prerequisite for getting a decent job. Students do everything they can to ace their exams because the results are major criteria in the job selection process by prospective employers.
"Tutorial centers are flourishing in Hong Kong. After an 8-hour school day, students attend private tutorial classes at night or weekends in order to achieve high scores in examinations," said Hui. "Sadly, they are just trained how to excel in examinations but not how to be creative, logical or critical in their thinking, which is more important for all-round development."
Knowledge confined to textbooks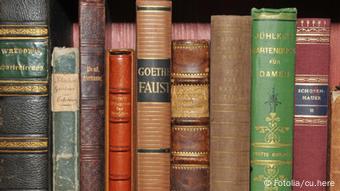 Are Asian students too bookish?
Sandra Zhu, a 26-year-old investment banker, recalls her high school times in Shanghai: "I suffered huge pressure from my teachers and parents as they just focus on the scores of examinations. But those who score high can be bad at creativity and communication skills. We only know what is stated in textbooks and don't know much about anything outside of the books. We listen to everything our teachers say like a robot."
Compared to western countries, Zhu thinks parents in China do not give much weight to extracurricular activities, "as they don't think extracurricular activities do much help to a child's development and future," said Zhu.
Zhu nevertheless admits that there is an advantage to "being hard-working." "We spend a lot of time studying, we do have a better foundation of knowledge and are very clear about basic concepts," she noted.
"But things are changing now," Zhu added. "Education in Shanghai is getting more and more open. I guess it's because of the western influence."
A good education system
In Hui's opinion, a good education system should be able to empower students to think critically and discover themselves, develop character, ethics and values, as well as allow them to promote public good and protect society, the environment and democratic ideals.
Hui admits it's almost impossible to uproot the belief of "exams determine fate" especially in Chinese megacities like Hong Kong and Shanghai. Nevertheless, "we should try to eliminate the negative effects of exams on students' growth and development," said Hui.
Although Asian young people may acquire more complex knowledge at a younger age, "life-long learning is indispensable in a knowledge-based fast-changing world," said Hui.
Author: Miriam Wong
Editor: Gregg Benzow