During the 2013 Italian election campaign that ended with polls on February 24 and 25, criminal cases against Silvio Berlusconi were halted. Now that parliamentary polls are over, however, the Italian judiciary has again taken up the mountain of charges against the center-right politician. Three verdicts are expected in March, including the notorious Ruby case involving allegations of sex with an underage prostitute.

No end in sight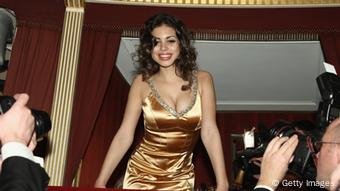 Prosecutors allege Berlusconi paid Ruby Rubacuori for sex
Berlusconi's criminal record is already long. In early March, a court in Milan sentenced the media mogul to a year in prison after a trial involving the Italian insurance company Unipol. The case unfolded as such: the leftist politician Pierso Fassino advised Unipol's former head Giovanni Consorte to buy an Italian bank. Their conversation in 2005 was recorded by investigators. Berlusconi allegedly published the details of the recording documenting the illegal insider trading deal by way of his brother Paolo Berlusconi's newspaper "Il Giornale."

Unipol has close ties to Italy's center-left, and Giovanni Consorte was Berlusconi's strongest opponent in parliamentary elections held in April 2006. State prosecutors allege that the conservative Berlusconi wanted to damage the opposition by publishing the transcript of the telephone conversation.

It's expected that Berlusconi's lawyers will appeal, and the case will pass into the jurisdiction of a higher court.

Things look better for Berlusconi in a case still underway involving the Mediaset broadcasting company, in which the embattled politician is the controlling shareholder. A lower court has already sentenced the media mogul to four years in prison, but three years of that sentence fell away due to an amnesty regulation intended to ease the burden on Italy's overflowing prisons. That verdict was appealed, and a second ruling is slated for March 23.

Creating favorable laws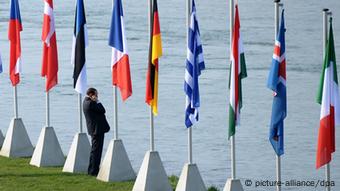 Internationally, Berlusconi's credibility has plummeted
The list of Berlusconi's convictions is long: bribing officials, tax fraud, illegal financing of political parties. But the divorced Italian leader has managed again and again to dodge the justice system's axe. As prime minister, Berlusconi introduced a number of immunity laws, ensuring that the charges against him would be abandoned during his time in office. In some cases, things of which he was accused were even decriminalized. Currently, state prosecutors are pursuing new charges against the former prime minister, accusing him of corruption and illegal party financing.

Despite the many controversies in his private and public life, voters remain true to the 76-year-old. He rules Italy's major media companies, where his problems with legal authorities fade into the background.

"Of course, those who are fans of Berlusconi watch the corresponding news, and in his broadcasts, they get information that fits with their world view. In this world view, of course, the criminal charges are merely part of a witch hunt against the political figure Berlusconi," said Stefan Köppl, a political scientist at the Academy for Civic Education in Tutzing, Germany.

Playing the victim?

Berlusconi is more than happy to cater to that view, presenting himself often as a victim of the Italian legal system. He has urged his followers to protest against Italian judges on March 23.

Meanwhile, there's scarcely a European politician left who takes the former prime minister seriously. During parliamentary elections, "many European leaders made it clear that they would not be pleased to see Berlusconi leading Italy again," Köppl said.

Berlusconi's resignation as prime minister in November 2011 was long overdue for many Italians and politicians. But it's doubtful that he will ever land in an Italian jail. Italians who are over age 70 are not put in prison but instead put under house arrest - a law promoted by Berlusconi himself.