The piece titled "Monument" by German-Syrian artist Manaf Halbouni, features three burnt-out buses placed upright in a row. It is meant to recreate a makeshift shield built by the residents of one of the war-torn streets of the Syrian city of Aleppo against sniper fire. "The Brandenburg Gate is a symbol of destruction and of the end of war. It was also a symbol of division, but then came to represent unity," said Halbouni.
"Monument," which was earlier installed for two months near the once-destroyed Frauenkirche in the eastern German city of Dresden, is meant to create a direct connection between the situation of people in the Middle East and Europe, according to Halbouni's website.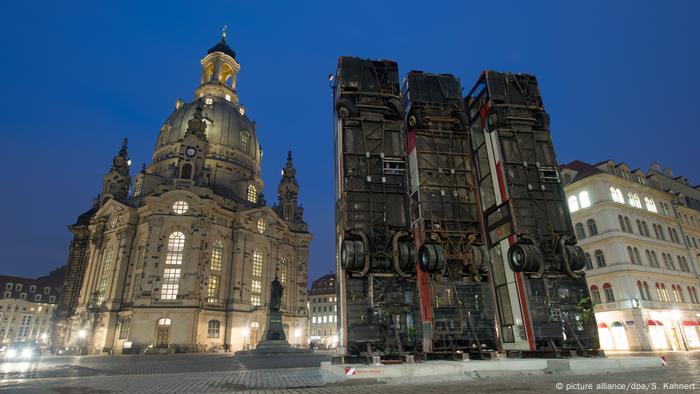 The anti-war installation drew anger from right-wing extremists in Dresden, with demonstrations, massive online attacks and even death threats made against Dresden Mayor Dirk Hilbert. The installation is part of an annual exhibition organized by Berlin's Maxim Gorki Theatre that runs until November 26.
is/ch (dpa, rtr)