Ai Weiwei presented his new memoir, "1000 Years of Joys and Sorrows," published by Penguin Random House in 14 languages, during a book talk held at the Berliner Ensemble theater on Thursday.
The dissident artist and activist, who has been focusing on the plight of refugees since 2015, is renowned for his provocative works and his outspoken remarks.
When he moved to Portugal after spending several years living in Berlin, he claimed for instance in an interview with The Guardian newspaper that Germany was still Nazi. But at the book talk, Ai Weiwei avoided directly criticizing the country.
Leading the discussion, novelist Daniel Kehlmann ("Measuring the World," 2006), encouraged Ai to expand on xenophobic incidents he said he had experienced in Berlin. But the artist sidestepped the question, stating instead that he "was born as someone with a big mouth," and that he is "only one voice, and that voice may not be right" — adding that he regrets many of the things he has said.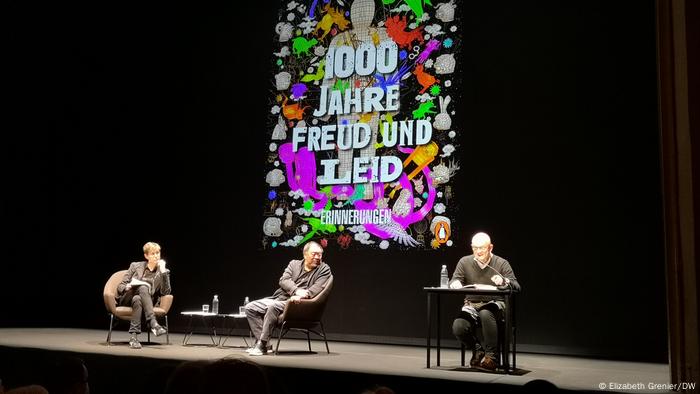 Ai Weiwei (center) at the book presentation at the Berliner Ensemble
But beyond the dissident's headline-grabbing actions of the past decades — which have turned him into the "perhaps most famous living artist," as Kehlmann described him — his memoirs offer insight into China's turbulent 20th-century history through the account of his father's ordeals, which makes up some 150 pages of Ai's book.
20 years of imprisonment and labor camps
Ai Weiwei's late father, Ai Qing, is considered one of China's greatest poets. The title of the memoir comes from one of his poems: "Of a thousand years of joys and sorrows, not a trace can be found."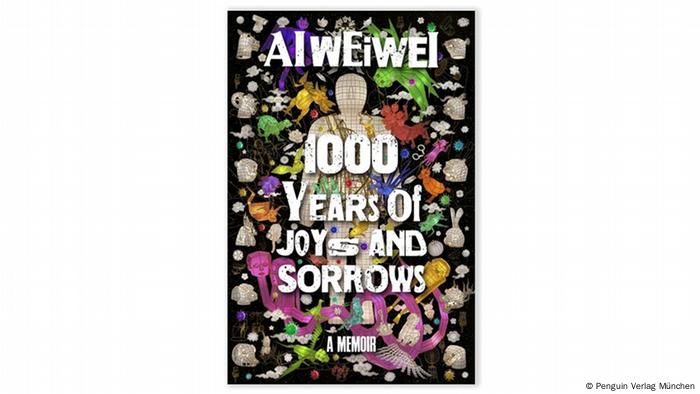 The book is also a tribute to Ai Weiwei's father, noted Chinese poet Ai Qing
Shortly after his birth in 1910, a fortune-teller predicted that the child would bring misfortune to his family, so he was raised by peasants who, according to Ai's research, deemed it more advantageous to drown their own daughter, born around the same time, in order to take on the baby boy who would become Ai Weiwei's father.
But while superstition still had more influence than science in China at the time, there was also a trend to send students abroad so they could acquire knowledge from the West. Living in Paris from 1929 to 1932, Ai Weiwei's father discovered art, philosophy and literature — works that would change the course of his life.
Shortly after his return to China, he was arrested and imprisoned for three years, for being part of a leftist association opposing the Chinese Nationalist Party.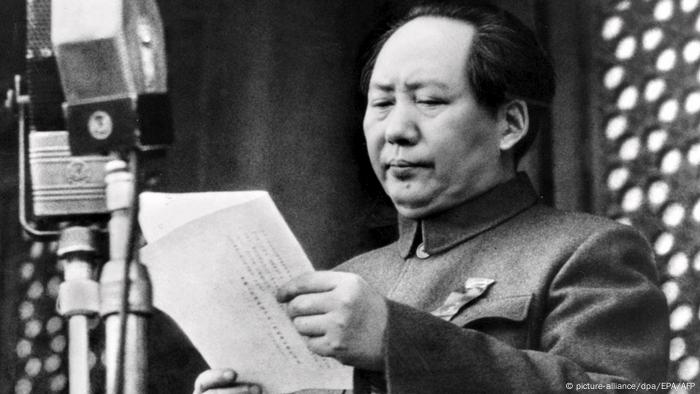 After his release from prison, Ai Qing became a confidant to Mao Zedong, but that radically changed in 1957
But the year Ai Weiwei was born, in 1957, Ai Qing was rather denounced as a "rightist," during Mao's Anti-Rightist campaign, and was sent to a labor camp with his family.
The ordeal intensified for Ai Qing under Mao's "Cultural Revolution." Despite having burned all his books, he was condemned as a purveyor of bourgeois literature. In 1967, he was sent with his two sons to what was known as "Little Siberia," in China's far north-west, where he was assigned to cleaning communal toilets.
From the age of 10, Ai Weiwei lived in a dugout with his father. He vividly describes in his memoir how their underground space was infested with rats and lice.
But despite the abject living conditions, Ai also recalls gaining a "sense of security" from the exclusion he experienced the there: "The estrangement and hostility that we encountered from the people around us instilled in me a clear awareness of who I was," he writes.
Asked at the book talk how he managed to cope as a child with seeing his father being subjected to humiliation and persecution, the artist shared his theory that he was probably "too dumb" and "insensitive" to realize how much his father could be suffering.
The family returned to Beijing after Mao's death in 1976.
Diving into the New York art scene
Following China's reform in 1980, he was among the first generation of students to study abroad. Living in New York City, he met Allen Ginsberg, on the night the Beat writer happened to be reading his poem on "revolutionary poets" being sent "to shovel shit in Xinjiang Province" — Ai Weiwei's father.
All this while discovering the works of Andy Warhol and Marcel Duchamp, Ai Weiwei was plunged into an extremely foreign culture.
He navigated his way with a combination of arrogance and self-deprecation; at the book talk, he mentioned arriving in the US already believing he "would become the new Picasso."
But at the same time, as he also pointed out, his mother's views on his path have kept everything in perspective: "My mom still does not believe that I'm a successful artist," he said, adding that since he trusts his mother's judgment, he tends to not take everything about the art world too seriously.
Becoming China's 'most dangerous artist'
Ai quickly became renowned for provocative works, which included smashing a million-dollar Han Dynasty Urn in 1995.
But a turning point in his career came following the 2008 earthquake in Sichuan, which led to some 80,000 deaths in the region. The government had censored all information on the students who had died in schools built by the state — which were supposed to be secure enough in case of an earthquake. Following his own investigation, Ai Weiwei started publishing on his blog the 5,219 names of children who were killed.
The project, titled "Remembering," made him realize he wanted "to work in relation to the human struggle," but also turned him into a "dangerous" dissident. He was followed by state security agents for the following years, leading to his arrest in 2011 by the police in Beijing and incarceration for 81 days.
Following his release, his passport was confiscated and he was placed under house arrest for four years before he could leave China for Berlin in 2015.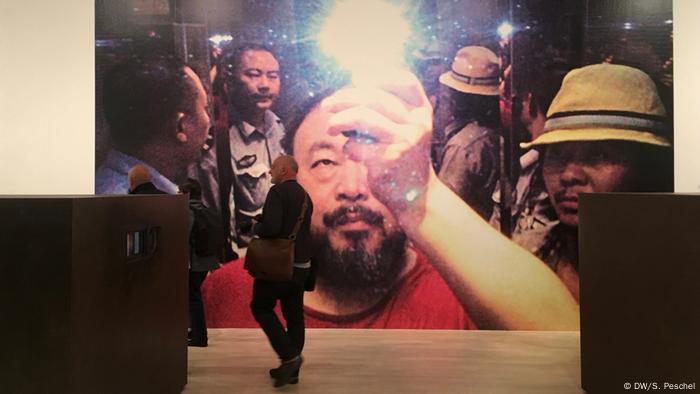 Ai Weiwei also documented his run-ins with the authorities on social media, and turned the photos into artworks
Freedom can be found anywhere
At the book talk, Kehlmann asked Ai Weiwei if he could give his "expert advice" on preserving personal freedom in captivity — considering that everyone might feel a bit captive in these times of pandemic uncertainty.
Freedom means finding ways to be creative through observation, Ai answered, adding, "you don't need the whole world for this."
As an example, he said that during his incarceration, he "found so much space for his imagination" by simply observing the two young soldiers who guarded him, wondering about their background and what led them to perfectly execute the state's orders. "If I had been imprisoned any longer, I would have turned into a novelist," he said.
Sharing his striking observations in his memoir, he actually did become one too.
Edited by: Brenda Haas