"If the authorities had issued a tsunami alert instead of a typhoon alert, more people would have survived," according to the mayor of Tacloban, the city most affected by Haiyan. People did not realize, he said, that a typhoon can be accompanied by storm surges with waves as powerful as those in a tsunami.
The waves during typhoon Haiyan measured seven meters high, propelled by winds of 250 kilometers per hour when they hit the shore. "The combination of extreme winds and waves was what really has caused the loss of life," according to Jeremiah Lengoasa, director of the World Meteorological Organization (WMO).
Rising sea levels, warmer oceans
Like many experts, Lengoasa is cautious about attributing Haiyan to climate change. But he does concede that climate change is leading to rising sea levels and warmer oceans. According to a preliminary report by the WMO, in the period between January and September 2013, the global ocean surface temperature was at its highest since 2010.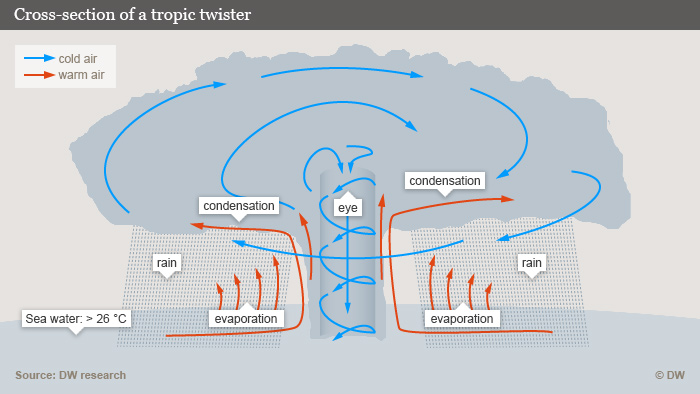 "These storms are fueled by warmer oceans over which they form and over which they pass," Lengoasa explains.
"Last year we had Hurricane Sandy over the US, again followed a very unusal path, largely fueled by sea surface temperatures, and the damage from the storm surge was largely what caused most of the damage, as we have seen again in the case of the Philippines."
Rising faster in some areas
In the Western Pacific, where the Philippines is situated, sea levels have risen particularly high. Between 1950 and 2010, global sea levels rose by 10 centimeters, the WMO estimates. But in the Western Pacific region, the rise was more than three times as high, at 35 centimeters.
"Because of the currents in the ocean, because some coasts are rising or falling, because of differences in gravity in the earth you have differences from the global mean average of the ocean mean sea level," Michael Williams, also with the WMO, told DW.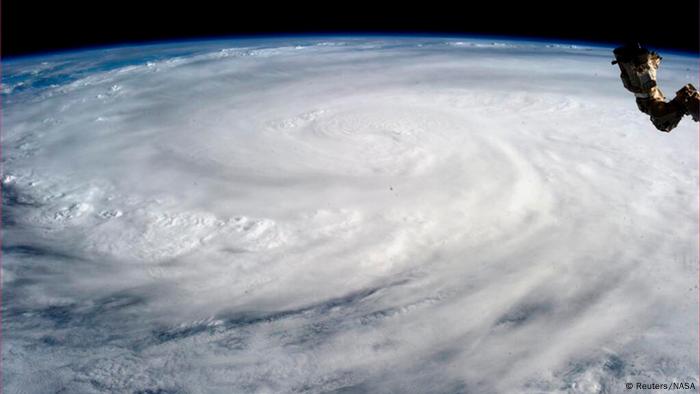 Haiyan hit the shore with winds of 250 kilometers per hour
The combination of warmer sea temperatures and very high sea levels is what made typhoon Haiyan so powerful. "If you have a 35-centimeter higher sea level, that means the storm surge reaches 35 centimeters higher when it hits the land," Williams explains.
Adjustment needed
Developing countries have to prepare for these conditions, says Saleemel Huq from the International Centre for Climate Change and Development (ICCCAD) in Bangladesh. "Being better prepared can reduce the amount of damage and particularly loss of life," he says.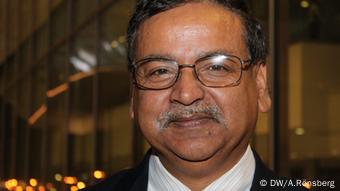 Huq: clear warnings and adequate shelters are key
In Bangladesh, 300,000 people died in a cyclone in the 1970s. In the 1990s, only 3,000 people died in a similar tropical storm, which Huq attributes to an improved early warning system. "Giving the right kind of warning is very important. You have to give them very clear messages…simple warnings that people understand," Huq says, adding that it's crucial to give this information to students in schools so that they can pass it on to relatives at home.
Shelters also have to be built higher. "In Bangladesh, we build our cyclone shelters now quite high, so that even if there was a tidal wave of a magnitude of a few meters people would still survive it," Huq says.
Early warning limits
Even if these precautions are in place, Huq says the situation in the Philippines showed that you cannot always adjust. "They died in the shelters because this was a super typhoon, something that has never been seen on earth before," he explains.
"So you cannot adapt to everything. They were adapted to normal typhoons, but a super typhoon wiped them out.
Major powers should pay
That's why Huq says it's imperative the negotiations on climate change do not just revolve around how the big, industrialized nations can support developing nations affected by climate change. He wants to see major powers helping shoulder the cost of damage caused by extreme natural disasters.
Huq says Haiyan was a typhoon "we may or may not attribute to climate change, but of which we will certainly see more of with climate change."