It's certain to have pained some organists when their instruments' metal facade pipes were hauled off to be melted once World War I got underway in 1914. But they - like so many of their compatriots - were largely ready to make sacrifices for the homeland in the heady weeks after the war's outbreak. Many people, including in the creative class, were enthusiastically volunteering to go fight at the front.
Warfare over career
While a number of governments involved in the war did try to foster as "normal" a social and cultural life as possible beyond the fighting, orchestras soon faced shortages on account of war drafts and the departures of volunteer fighters. Many musicians agreed with Anton Webern, who wrote to his friend Alban Berg in early August 1914 that he simply had to join the war effort - "This massive battle. My God, we must win."
The appeal of being drawn into an epoch-making event drew composers and musicians into the fray. On account of their strong feelings of national duty, even celebrated soloists put down their instruments and took up arms.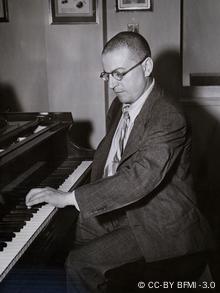 Paul Wittgenstein earned renown as a one-armed pianist
Left-handed concertos
Pianist Paul Wittgenstein, born in 1887 in Vienna, had studied with the famous piano virtuoso Theodor Leschetizky. In his circle of contacts he could count Richard Strauss, Gustav Mahler, Bruno Walter and Pablo Casals, while the Rose Quartet served as partners in playing chamber music.
Critics celebrated his 1913 Vienna debut, calling him a remarkable piano talent and the bearer of great hopes. Those hopes seemed dashed just two years later when a war injury meant Wittgenstein's right arm had to be amputated.
Paul Wittgenstein - brother to famed linguistic philosopher Ludwig Wittgenstein - did not give up, though, and began studying piano works for the left hand after the end of the war. He also arranged pieces from the classical and Romantic repertories and commissioned new compositions - including from composers such as Paul Hindemith, Erich Wolfgang Korngold, Franz Schmidt, Richard Strauss, Maurice Ravel and Sergey Prokofiev.
Forced to switch instruments
Like Wittgenstein, Otakar Hollmann (b. 1894) was from Vienna. His Bohemian parents recognized their son's extraordinary talent early on and helped him get training as a violinist. Until he was called to war, Hollmann studied in Vienna and composed a number of works that were published in 1915.
While on the front, Hollmann suffered a severe injury to his right hand, which soon had to be amputated - spelling the end of his violin career. It's possible that Hollmann heard about Wittgenstein's fate after the former violinist settled in 1919 in the newly founded Czechoslovakia.
Like Wittgenstein, Hollmann focused on left-handed piano playing, studying piano at a conservatory in Prague and giving his debut on the instrument in 1927. Hollmann also expanded the repertoire for left-handed players with arrangements and his own compositions. He also commissioned new works primarily from Czech composers such as Leos Janacek, Bohuslav Martinu, Joseph Bohuslav Foerster und Erich Schulhoff.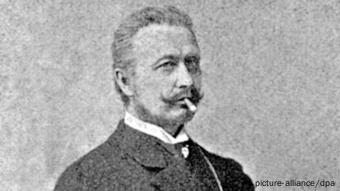 Franz Liszt wrote many pieces for injured friend Geza Graf Zichy
Rediscovering Liszt
Despite their war injuries, Otakar Hollmann and Paul Wittgenstein managed to achieve significant renown as one-armed pianists. In the 1920s, they gave concerts throughout Europe, and both were respected piano teachers at conservatories in Vienna and Prague. Due to the forced shift in their musical careers, they came into contact with scarcely regarded and nearly forgotten piano works by Franz Liszt. The virtuoso and composer had written a number of pieces for his Hungarian friend Geza Graf Zichy, who lost his right hand during a hunting accident.
Hollmann and Wittgenstein broadened that repertory significantly thanks to their own arrangements and commissioning new works. They served as powerful demonstrations of how musicians could persevere and find ways to continue pursuing their craft.
Meanwhile, the pieces written by the likes of Ravel and Prokofiev for the left hand have made their way into the standard repertory for "two-armed" pianists, as well.