Students at the Technical University of Munich on Friday unveiled an algorithm that scours the internet searching for Game of Thrones information to determine who will survive until the very end.
The world is gearing up for the beginning of the end as "Game of Thrones" premiers the first episode of season eight, the final season of the award-winning television series.
Chances of dying:
Daenerys Targaryen — 1 percent
Tyrion Lannister — 3 percent
Cersei Lannister — 5 percent
Jon Snow — 12 percent
Arya Stark 47 percent
Sansa Stark — 73.3 percent
Bronn — 93.5 percent
Read more: Game of Thrones' worst war criminals ranked by Red Cross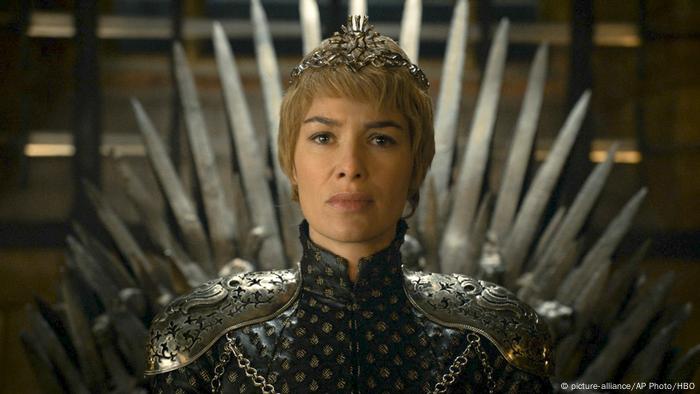 Women have a better chance than men at surviving the last season, the students said
'Artificial intelligence techniques'
Project supervisor Guy Yachdav said the algorithm used longevity analysis, a technique used to forecast the effects of medical procedures and treatments.
Although the analysis "relies on data taken from the world of fantasy, the exact same artificial intelligence techniques are used in the real world."
What is 'Game of Thrones'?
"Game of Thrones" is a television series produced by American television network HBO. It is based on US author George R.R. Martin's best-selling book series "A Song of Ice and Fire." The television series has won dozens of awards.
Read more: As Game of Thrones teaser drops, 'Unseen Westeros' revealed in Berlin
Who created the algorithm?
The algorithm-driven web app was first created in 2016 by Technical University of Munich students to forecast survival rates of the show's characters in season 6. It was resurrected by students in the university's 2019 seminars on Javascript technology.
Every evening, DW's editors send out a selection of the day's hard news and quality feature journalism. You can sign up to receive it directly here.
ls/rc (AP, dpa)