Slovenia is voting for a new parliament on Sunday, with right-wing leader Janez Jansa hoping to return to the prime ministerial post he lost in 2013. The latest polls show his Slovenian Democratic Party (SDS) pulling ahead of the group led by his main rival, Marjan Sarec, a former satirist and stand-up comedian.
With more than 20 political factions vying for power in the small Alpine country with a population of just 2 million, the outcome of the race is far from certain. Who are the most important players?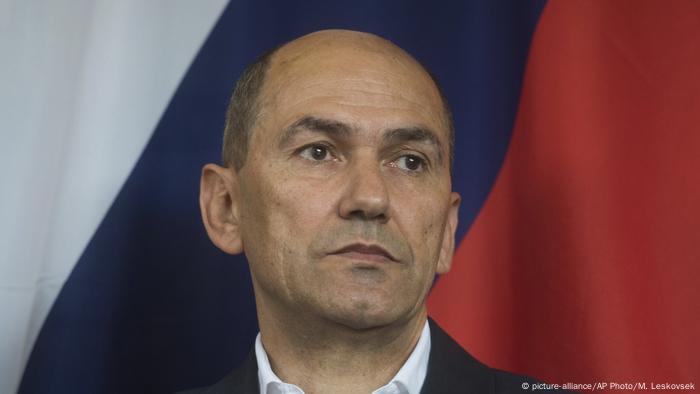 Jansa before heading to prison in 2014
Janez Jansa: Hard-liner, Orban ally
The 59-year-old Jansa was forced out of office in 2013 following accusations of corruption. International media reported that Jansa was taking bribes to set up a purchase of armored personnel carriers from Finland during his first stint as prime minister, between 2004 and 2008. Jansa was eventually convicted and sentenced to two years, but only served six months before the verdict was dismissed. A retrial, ordered by the Constitutional Court, never took place, and the charges expired.
During the current campaign, Jansa has focused on stirring fears of immigration and attacking the "communists" and the "degenerated left." SDS billboards in cities proclaim that every person in the country illegally costs the state coffers €1,963 ($2,290) per month. His political opponents say his math is false.
Many observers compare his campaign style to that of Viktor Orban. Jansa himself repeatedly praised the Hungarian strongman 's policies and invited him to speak at a SDS rally in May. Addressing Jansa's supporters, Orban said their victory would "guarantee the survival of the Slovenian nation."
Recently, Slovenian media reported that businessmen close to Orban had invested about €800,000 in pro-SDS media outlets ahead of the campaign. Jansa's party rejected such reports as "fake news."
This week's polls put support for Jansa's SDS at about 25 percent. However, nearly all other major parties have announced that they would not enter a coalition with him.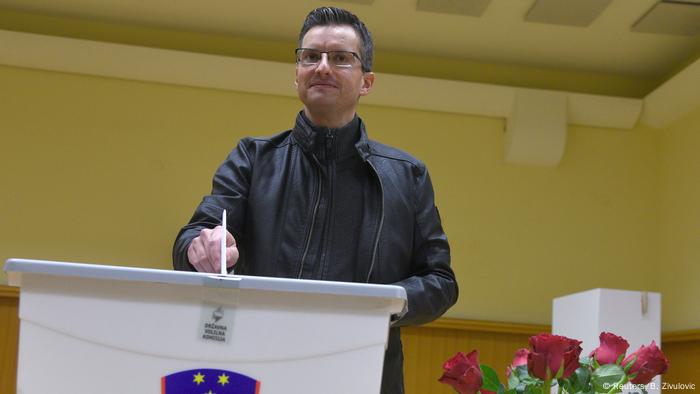 Marjan Sarec casts his vote in the 2017 presidential poll
Marjan Sarec: Comedian, likely kingmaker
The 40-year-old Sarec first became known as a stand-up comedian, actor and satirist before entering the political arena. Since winning the mayoral post in the town of Kamnik in 2010, he has built up a reputation as an anti-establishment candidate, but has also cultivated an image of a religious family man. He is often criticized for the lack of a clear political program.
Sarec recently told the AFP news agency that he had "many things in common with [French President Emmanuel] Macron's position, a sensible, centrist orientation."
Sarec increased his political clout by running for president last year, despite losing to the incumbent, Borut Pahor.
During the campaign, Sarec denounced Jansa's anti-immigrant stance and links to Orban.
The recent poll by the Ninamedia agency predicts he will take over 18 percent of the vote, possibly granting him the role of kingmaker in Slovenia's 90-seat assembly.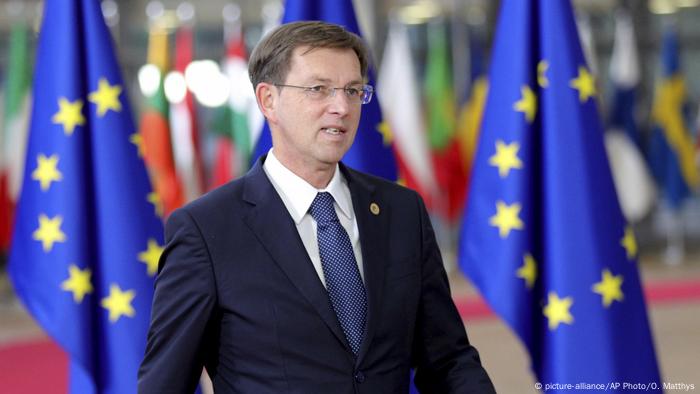 Miro Cerar arrives in Brussels for a 2017 EU summit
Former PM Miro Cerar: Rising star no more
Cerar's rise surprised many political veterans in Slovenia. Only six weeks after he founded his party, originally named simply the Party of Mirko Cerar, the constitutional law professor won 35 percent of the vote in 2014 and eventually reached the most powerful office in the country. Cerar's centrist government also managed to navigate a rather successful economic recovery in the formerly socialist state.
Read more: Cerar resigns over court ruling on referendum
Recently, however, the government has been struggling with repeated strikes by public sector workers in protest of plans to cut spending. Voters blame Cerar for kowtowing to leaders of richer EU countries and ordering the construction of anti-migrant fences when about half a million displaced people transited Slovenia in 2015, en route to applying for asylum elsewhere. Cerar's seemingly uptight public persona also earned criticism.
Cerar was ultimately forced to call a snap vote after the Supreme Court shot down his €1 billion project to link the Italian border city of Divaca with the Slovenian seaport Luka Koper. Despite his hopes for securing another mandate, he is projected to win less than 9 percent of the vote.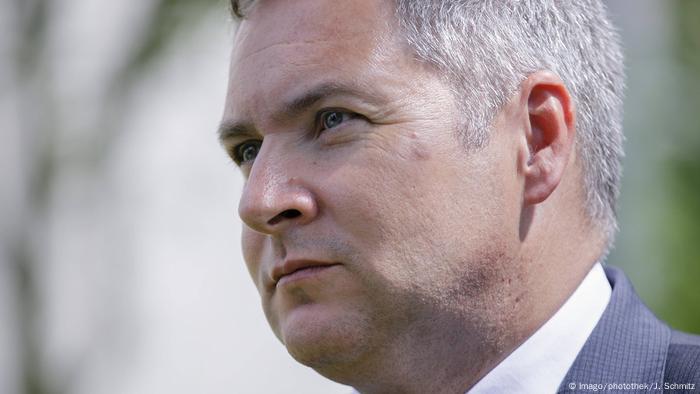 Dejan Zidan is the agriculture minister in Cerar's caretaker cabinet
Dejan Zidan and the fragmented left
Several other parties are also projected to top the 4 percent threshold and win seats in the parliament. The strongest among them are the Social Democrats, junior partners in Cerar's coalition, currently at 12.5 percent support. The party is led by Deputy Prime Minister Dejan Zidan, who is also the agriculture minister in Cerar's caretaker cabinet.
Zidan faces competition from the Left party and the pensioners' DeSUS party for the left-of-center voters. On the right, Slovenia's euroskeptic and anti-migrant National Party is also likely to win seats. The National Party has signaled its willingness to enter a coalition with Jansa.
Despite the hectic campaign, the contenders have largely failed to impress the voters, with forecasters predicting a turnout of well under 50 percent. Ultimately, Slovenians might choose their next prime minister spur of the moment: Nearly 21 percent of the voters were undecided just days ahead of the election.